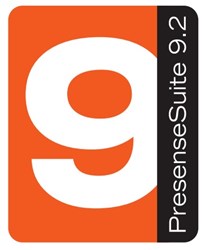 ICMI provides the perfect opportunity to meet potential clients looking to maximize productivity and ROI while providing a first-rate service experience. We provide a Multi-Channel, End-to-End Contact Center solution, powerful, yet extremely flexible.
Atlanta GA (PRWEB) August 29, 2013
Presence Technology, a worldwide leader in Contact Center Solutions announced today they will exhibit at the ICMI (International Customer Management Institute) Call Center Demo & Conference. Produced by ICMI (the organization that creates and defines the industry standard for call center education) this event is developed BY the industry, FOR the industry through an independent advisory board – guaranteeing a multi-faceted, impartial educational program featuring the timely and topical issues that are facing the industry today.
ICMI and Presence share a common goal. "We know our clients are looking to maximize productivity and ROI while providing first-rate customer service experience. Together we provide an end-to-end Contact Center solution, powerful, and flexible that protects the client's investment" said Make Mandato, Presence Technology Executive Vice President for North America.
Presence Technology will demo its version 9.2 Solution Suite. This new version features their Outbound/ Inbound blended solution, Agent Scripting as well as Voice/ Screen Recording, significantly enhanced Web Agent (with WebRTC), and Web Supervisor solutions. The Presence Technology's portfolio is a complete set of solutions for contact centers. Built on a modular platform, the suite is deployable on almost any existing PBX and can be used in a standalone environment or as an all-in-one contact center solution. Presence Technology solutions were designed to be implemented quickly and can seamlessly integrate within any company's existing applications and infrastructure.
About ICMI Call Center Demo & Conference
International Customer Management Institute (ICMI) is the leading global provider of comprehensive resources for customer management professionals – from frontline agents to executives – who wish to improve customer experiences and increase efficiencies at every level of the contact center. Since 1985, ICMI has helped more than 50,000 organizations in 167 countries through training, events, certification, consulting, and informational resources. ICMI's experienced and dedicated team of industry insiders, trainers, and consultants are committed to helping you raise the strategic value of your contact center, optimize your operations and improve your customer service.
About PRESENCE TECHNOLOGY
Presence Technology is a leading provider of contact center solutions. Presence software enables contact centers to optimize resources and increase efficiency in the communications process with its customers. Their award winning software solutions are consistently recognized for quality and innovation, most recently receiving the "Visionary" 2013 Gartner Magic Quadrant for CRM Web Customer Service Applications. Presence has a portfolio of global clients serviced by a team of highly skilled professionals, and a network of strategic partners in North America, Latin America, Europe, and Africa supporting their efforts around the world.
For more information visit Presenceco.com or follow us on:
Twitter.com/PresenceTech ● Facebook.com/PresenceTech ● LinkedIn.com/company/Presence-Technology