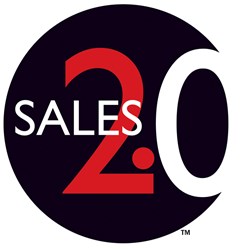 The 2013 Sales 2.0 Impact Survey shows that the number one challenge for B2B sales leaders this year has been training and coaching.
Santa Cruz, CA (PRWEB) August 21, 2013
Today Sales Dot Two Inc. announced the agenda for its upcoming Sales Performance Management Conference (a Sales 2.0 Event) on October 16 and 17 in San Francisco. The new theme is a departure from sales and marketing collaboration, which is the traditional focus of the October event. 
"Sales and marketing collaboration is still a big piece of success for B2B sales organizations," says Sales 2.0 Events Director Larissa Gschwandtner. "However, we saw job titles among attendees and interest trending toward sales enablement and sales operations. They wanted to hear more about where they could improve their performance, develop salespeople, and leverage technology to do so." 
These trends match findings from the 2013 Sales 2.0 Impact Survey showing that the number one challenge for B2B sales leaders this year has been training and coaching. The survey, produced by Sales Dot Two Inc., polled 171 respondents (including sales leaders, sales operations managers, and sales professionals) across a variety of industries. Questions examined buying and usage patterns of Sales 2.0 technology solutions in B2B sales organizations.
"Selling technology is only as good as the people who use it and the processes that are put around it," says Sales 2.0 Conference host and Selling Power founder Gerhard Gschwandtner. "Sales 2.0 is really about those three things: people, process, and technology. At the Sales Performance Management Conference in San Francisco we'll talk about how to use those three pieces together to create powerful results." 
Speakers at the October Sales Performance Management Conference will include leaders from CareerBuilder, Hewlett Packard, IBM, InsideView, Silverpop, and more. A special workshop, "A Framework for Driving Strategic Change and Creating a World-Class Sales Organization" is available for an add-on fee the morning of Wednesday, October 16. The workshop will reveal the strategies and planning that led to a successful sales transformation at SunGard. This transformation dramatically increased sales effectiveness for the company and included evaluating and selecting solution providers to improve how the company trains, enables, and compensates sales reps.
More Info
@Sales20Conf #s20c
Sales 2.0 Conference
The Sales 2.0 Conference showcases leadership strategies and SaaS technologies that help B2B sales and marketing leaders create more competitive teams and drive higher profits. Attendees learn how to achieve measurable success in such areas as CRM use, sales and marketing collaboration, lead generation and pipeline management, social media for sales and marketing, analytics and metrics management, customer engagement, sales transformation and change leadership, and sales process improvement. Visit http://www.sales20conf.com to find upcoming events.