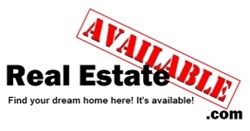 Our focus is to help the home buyer find a home that is available right now, not an older listing. With our new search interface, we have made the home finding process easier for the consumer
Austin (PRWEB) August 22, 2013
Focusing on the housing for sale market, Real Estate Available is quickly becoming a favorite resource for home seekers. The navigation is clean and results are presented very quickly. With the map based search, users can immediately see homes that are for sale in the area of their interest. As a specific home is highlighted, the home buyer will see a brief description and photo. When selected, full details are presented to the user, including multiple photos, descriptions, pricing and other important information.
Wayne Gathright, president says "Our focus is to help the home buyer find a home that is available right now, not an older listing. With our new search interface, we have made the home finding process easier for the consumer".
In addition to home sales, the website also has capabilities to search for multifamily properties, foreclosures for sale, condos, townhomes, commercial property, land and farms. Besides property search capabilities, the Real Estate Available site includes real estate news and other items of interest.
On each state page, real estate agents are listed so that if the customer wants to work with a realtor or agent, they can contact them directly. Each listing includes a description of the services along with email and website addresses.
About RealEstateAvailable.com
The Real Estate Available website is one of a suite of 'available' websites for realtors, managers, renters, and home buyers. Other websites include Rental Homes Available, Vacation Homes Available, Raw Land Available,Apartment Rentals Available, and Campsites Available. The suite of sites are owned and managed by W G Software, Inc., which also is the parent company for the Tenant File Property Management Software, a leading software for landlords and property managers. With extensive experience in the real estate industry, their team has the knowledge and expertise to provide valuable real estate related resources to the public.
For a YouTube video please visit: http://youtu.be/Jh4Z40ixh4g