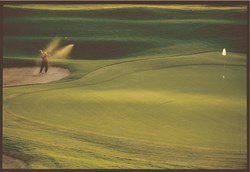 The Swing for Wishes golf tournament enables us to create hope and joy and make a difference in the lives we touch every day
Honolulu, HI (PRWEB) August 22, 2013
Hyatt Regency Waikiki Beach Resort and Spa invites the public to register for the 7th Annual Swing for Wishes Golf Tournament benefiting Make-A-Wish Hawaii. This year's tournament is Thursday, October 17, 2013 at the Hawaii Prince Golf Club, located in Ewa Beach. All levels of participation are available, from whole sponsorship to team/event sponsors and silent auction donors. To find out more or to register, please visit swingforwishes.com or call (808) 237-6341.
To date Hyatt Regency Waikiki Beach Resort and Spa has raised $380,000. This year's goal is to raise $100,000 which will help to grant the wishes of at least six wish kids. As an enticement for golfers of all abilities, Hyatt Regency Waikiki Beach has partnered with some of Oahu's more famous restaurants to include: Japengo, Roy's, and Side Street Inn. The event dinner also features a live silent auction offering wonderful prizes such as trips to Tokyo, San Francisco, or other Hawaiian Islands.
"This is an incredible annual event for us and families in Hawaii. We are committed to doing our part to enable thriving communities – places where we are proud to work, our neighbors want to live, and our guests want to visit. The Swing for Wishes golf tournament enables us to create hope and joy and make a difference in the lives we touch every day. I am confident that this year we will raise our $100,000 goal," says Sheryl Siu committee chair and Director of Commercial Properties at Hyatt Regency Waikiki Beach Resort and Spa.
Make-A-Wish Hawaii grants the wishes of children with life-threatening medical conditions to enrich the human experience with hope, strength and joy. Hyatt Regency Waikiki Beach has been hosting the tournament since 2007. Some of the wishes granted as a result of the tournament have included meeting famous movie directors, travel to Disney World, and visiting family in faraway countries. To be a part of this rewarding experience, and help change the lives of families in Hawaii, please visit swingforwishes.com or call (808) 237-6341.
About Hyatt Regency Waikiki Beach Resort and Spa
Balanced between the idyllic beauty of the legendary Waikiki Beach and the dynamic city center, Hyatt Regency Waikiki Beach Resort and Spa is a vibrant destination combining relaxation and adventure with true Hawaiian hospitality. Each of the 1,230 guestrooms, including 19 suites, offers Hawaiian elegance and private lanai with panoramic beach, mountain, and city views. With an unrivaled location just steps from world-famous waves, the resort affords effortless exploration of the island's attractions, from Diamond Head Crater, Honolulu Zoo, and Waikiki Aquarium, to world-class shopping, sophisticated dining and expert surfing lessons. Offering endless amenities including luxurious treatments at the 10,000 square foot Na Ho'ola Spa, StayFit Fitness Center, swimming pool overlooking Waikiki Beach, fresh regional seafood dishes with upscale American cuisine at SHOR American Seafood Restaurant, Pacific Rim at Japengo, tropical cocktails at SWIM, and more than 60 boutiques on site. Hyatt Regency Waikiki Beach promises Hawaiian-style excitement paired with the warmth of authentic Aloha spirit.
For more information regarding Hyatt Regency Waikiki Beach Resort and Spa, please contact the resort by phone at (808) 923-1234, or visit the resort website at: waikiki.hyatt.com.
About Hyatt Regency
Hyatt Regency offers a full range of services and facilities tailored to serve the needs of meeting planners, business travelers and leisure guests. Properties range in size from 180 to over 2,000 rooms and are conveniently located in urban, suburban, airport, convention and resort destinations around the world. Hyatt Regency convention hotels feature spacious meeting and conference facilities designed to provide a productive environment allowing guests to convene and connect. Hyatt Regency hotels in resort locations cater to couples seeking a getaway, families enjoying a vacation together and corporate groups seeking a functional and relaxed atmosphere in which to conduct business and meetings.