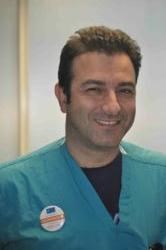 As colorectal surgeons, it's important that we create individualized treatment plans for patients.
Beverly Hills, CA (PRWEB) August 23, 2013
Anal fistulas are a medical condition that often results from infections, IBD or abscesses in the anal glands. Although fistulas are a common problem, the effectiveness of treatment may depend on the thickness of the sphincter muscle in which the fistula occurs. Customizing a treatment plan to the patient's needs is crucial when treating fistulas. People considering a fistulotomy in Los Angeles or a fistulectomy in Los Angeles should not hesitate to contact La Peer Health Systems' Fissure & Fistula Center of Excellence for care.
"As colorectal surgeons, it's important that we create individualized treatment plans for patients," said Dr. Eiman Firoozmand, a fistula specialist and the medical director at the Fissure and Fistula Center of Excellence. "We offer various treatments and procedures, based on the location and complexity of fistulas, to ensure great results for our patients."
Surgeons have been exploring various procedures including simple drainage (Seton); closure of fistula tract using fibrin sealant or anal fistula plug; closure using endorectal or dermal flaps; and ligation of intersphincteric fistula tract (LIFT). When seeking treatment for simple anal fistulas, patients can expect a fistulotomy if a minimal amount of external sphincter is involved. In certain cases, a draining seton is placed as a bridging therapy for a minimum of six to eight weeks. In more complex fistula cases, a dermal-island or endoanal advancement flap may be used. A segment of tissue removed from the rectum or skin around the anus, the advancement flap is attached to the opening where the fistula was. The endorectal advancement flap procedure is successful in 70 percent of patients.
"We offer the most state-of-the-art procedures designed to meet the individual needs of our patients in order to achieve optimal results," said Dr. Firoozmand. "When treatment is done selectively and properly, we minimize the risk of issues such as incontinence – our patients have had excellent outcomes and have been able to avoid incontinence issues."
The Fissure and Fistula Center of Excellence offers anal fissure and fistula treatment in Los Angeles, CA, including minimally invasive and laparoscopic procedures as well as sphincter-sparing procedures. For more information visit: http://www.fissuresurgerymd.com/.
La Peer Health Systems is an outpatient surgery center in Beverly Hills, founded by doctors and focused on providing excellent patient care alongside the most cutting-edge medical treatments available. With 50 world-renowned physicians in 14 specialties, comprehensive medical treatment is offered that takes patients from consultation to diagnosis, treatment, surgery, and ultimately aftercare. The 14 medical departments include orthopedics & sports medicine, gastroenterology, head & neck surgery, colorectal & general surgery, podiatry, ophthalmology, pain management, plastics & reconstructive surgery, gynecology, spine surgery, interventional cardiology, bariatric surgery, thoracic surgery, and anesthesiology. Unlike large hospitals, La Peer's unique structure offers extremely personal care in a safe and controlled environment.
To learn more about La Peer Health Systems, visit http://www.lapeerhealth.com.