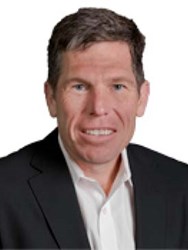 Everything is in place for an extremely successful expansion.
Addison, Ill (PRWEB) August 22, 2013
Capitalizing on a year of exponential growth, B2B Industrial Packaging has just opened a fifth location in Dallas that will primarily service Texas, southern Oklahoma and Mexico with their signature products such as stretch film and steel strapping. Poised for enormous success, the company has hired highly regarded branch manager, Bill Hailey, and the industry's leading salesperson, Tom Lanter.
The new location is a complete distribution center with the capacity to serve the entire Southern U.S. The full range of packaging products in stock includes strapping, seals, edge protectors, stretch film, tape and tools.
What this means for existing B2B Industrial Packaging clients in the Southern states is shorter ship times, lower prices, and even better service.
"We think this is going to be the fastest growing branch we've ever opened," said B2B Industrial Packaging's vice president Pat Yonkus. "We are aggressively escalating our presence in that market and are very excited about it."
Branch manager Bill Hailey came to B2B Industrial with extensive experience in packaging distribution and sales—selling to multi-national corporations and manufacturing facilities. A significant plus is that he is fluent in Spanish. In his new role, Hailey will be expanding the company's presence in Texas, the Southern states and internationally into Mexico.
Regional sales manager Tom Lanter, widely acknowledged as the best industrial packaging sales rep in the business, will be focusing on new business development and managing the sales team.
"When the opportunity came to us and we knew that Bill and Tom would be on board, we were sold immediately," Yonkus said. "Everything is in place for an extremely successful expansion."
Servicing more than 4,000 active clients, B2B Industrial Packaging sells a full range of packaging equipment and supplies including strapping and stretch wrap to clients primarily in the Central Great Lakes, California, Texas, North Carolina and Mexico. B2B Industrial Packaging is unique in that it also operates a state-of-the-art strapping tool repair facility that services the entire U.S. To contact B2B Industrial Packaging, call 1-877-222-5747, email Kim Calcagno at kcalcagno(at)b2bind(dot)com, or visit http://www.B2BInd.com/.
Media Contact:
Jean Van Rensselar, Smart PR CommunicationsJean(at)SmartPRCommunications(dot)com/630-363-8081
B2B Industrial Packaging™ is a trademark of B2B Industries. All other company and product names may be trademarks of respective companies with which they are associated.