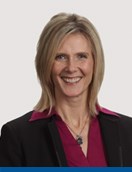 We're always looking for ways to improve the customer experience and give people easy access to, and more control over, their health care dollars.
Eagan, MN (PRWEB) August 22, 2013
SelectAccount, a leading provider of medical spending accounts and one of the Top 10 account administrators in the country, announced today that it has launched a new-and-improved public web site. In addition, the company has enhanced its online account management capabilities for employer customers.
The company's web site, SelectAccount.com, has been redesigned to feature a cleaner, fresher look and feel, and simplified navigation, giving members fast, easy access to important product information—like how the various accounts work, tools and resources to make the most of tax-advantaged plans, and customer reviews.
The SelectAccount Online Group Service Center, a secure customer portal that allows employers to manage the spending accounts they offer to employees, also has been redesigned, making it easier for benefits professionals to make electronic contributions to, and manage the features of, their employee health savings accounts (HSAs), and to pay expenses online.
According to Karen Jacobson, customer solutions director for SelectAccount, use of the company's online account management and banking tools continues to increase.
"Consumers and employers alike appreciate the convenience and control that SelectAccount.com and our Online Service Centers provide. In fact, in the last six months, we've seen a 47 percent increase in the number of online HSA transactions," said Jacobson. "We're always looking for ways to improve the customer experience and to give people easy access to, and more control over, their health care dollars."
SelectAccount also recently released a mobile edition of its web site and member service center. The company offers a full range of services including health savings accounts (HSA), health reimbursement arrangements (HRA), VEBA accounts, flexible spending accounts (FSA), and transportation spending account administration. To learn more, visit selectaccount.com.
About SelectAccount
MII Life, Inc., d.b.a., SelectAccount, is a Minnesota-licensed insurance company regulated by the Minnesota Department of Commerce, and approved by the U.S. Department of Treasury as a non-bank HSA Trustee. An affiliated company of Blue Cross and Blue Shield of Minnesota, SelectAccount is owned by Aware Integrated, Inc. For more than 20 years, SelectAccount has offered innovative and industry-leading spending accounts. Today, SelectAccount provides health care saving solutions in all 50 states, including service to members through 14 regional health plans and nearly 7,000 employers. SelectAccount now has approximately $446 million in consumer medical savings assets under management, making it among the largest account administrators in the country. Visit selectaccount.com to learn more.