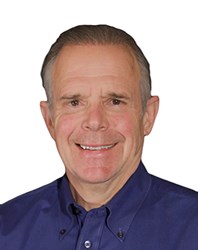 Unless there is a boost in economic growth and personal incomes, there is no financial backbone to sustain higher home prices in the face of rising interest rates.
San Francisco, California (PRWEB) August 22, 2013
HomesSF.com pointed to interest rate increases resulting in higher monthly mortgage payments, fewer qualified buyers, fewer investors competing for real estate and quite often losses in stock wealth. HomesSF.com reported that taken in combination they detract from demand for homes and put significant negative pressure on homes sales and home sale prices. HomesSF.com added that unlike past periods of rising interest rates where strong economic growth spared the decline of home prices, the current economy might be too anemic to counter these negative demand effects.
During other periods of rising interest rates, home sales and prices avoided negative pressures because the economy, measured in annual GDP, was growing near or over 3%. The U.S. Department of Commerce Reported annual GDP at the end of the 2nd quarter of 2013 a lackluster 1.7%. Kirk Economos a broker and author at HomesSF.com said: "Unless there is a boost in economic growth and personal incomes, there is no financial backbone to sustain higher home prices in the face of rising interest rates."
HomesSF.com reported that the Federal Reserve Bank data for the 30-year Fixed Rate Mortgage Rate detailed a 36% increase in this rate between 11/21/2012 and 7/11/2013. Higher interest rates mean higher monthly mortgage payments and fewer qualified buyers.
Rising interest rates dictate that investors demand a higher return on their investments. Investors have been big buyers of homes in the last 3 years. According to Campbell HousingPulse Tracking Survey, investors purchased 27% of all homes in 2011 and over 20% in 2012.
According to the Campbell Survey, investors are having a harder time justifying investments in homes due to the surge in home prices in the past 12 months. Investor purchases of homes fell to a 3-year low in April of 2013. Rising interest rates make it even more difficult for investors to justify home purchases.
In early 2009, Federal Reserve Chairman Ben Bernanke used the phrase "a helicopter drop of money" to describe the way the fed would bolster values of certain assets like homes and stocks. According to data released in May 2013 by the Chicago based wealth research firm, The Spectrem Group; 300,000 new millionaires were created in 2012, primarily from gains in the stock market. Undoubtedly this substantial increase in wealth contributed to the rising prices that were seen in the housing market in the last 12 months.
There is growing evidence that higher interest rates will also work against the stock market. On June 19th and 20th world stock markets fell, including a sell off on the Dow Jones of over 550 points; after Fed Chairman Bernanke hinted at reducing the federal stimulus. Last week, August 12th - 16th, saw a Dow sell-off of 330 points attributed to the pressure of rising interest rates in Europe and failure to stem higher rates in U.S. Markets.
Moving in to the fall of 2013 and the beginning of 2014, interest rate increases may undo gains in stock wealth, which in turn could contribute to reduce demand in the market for homes.
HomesSF.com summarized that higher interest rates result in higher monthly mortgage payments, fewer qualified borrowers, a decrease in the number of investment buyers, and a possible decrease in stock wealth. These negative demand generators point to a weaker home sale market and weaker home sale prices.
The degree of impact that higher interest rates will have on home sale prices will be determined on how strong the economy will be as we move forward in to 2014. For more information contact Kirk Economos at (415) 271-6390 or visit http://homessf.com.
About the Author: Kirk Economos is a licensed real estate broker and holds the qualification of CCIM©, Certified Commercial Investment Member. He partners with his wife, Peggy Economos, representing high-end residential properties. They are agents licensed with Pacific Union International, Christies International in San Francisco California
HomesSF.com is a website owned and produced by Peggy and Kirk Economos that provides information on San Francisco luxury homes as well as news, insight and information on national and global high-end properties and markets.