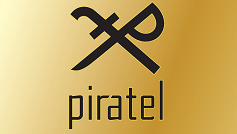 A little better than everyone else.
Los Alamitos, CA (PRWEB) August 22, 2013
Piratel Llc. a Southern California based carrier announced today that it is going to start offering an LRN Dipping Service to other carriers and select service providers to help in lowering the termination cost for outbound voice termination.
All voice service providers (including VoIP and TDM carriers) should make sure they have access to an LRN query (Local Routing Number) dipping service. LRN is a technique for providing LNP (Local Number Portability). A LRN is a ten digit number that looks like a telephone number, but actually represents a switch through which multiple telephone numbers are routed.
LRN is an acronym for Local Routing Number. The LRN is a 10-digit number following the standards of the North American Numbering Plan (NANP). LRN routing makes it necessary for carriers to manage LRN in order to adhere to the Telecommunications Act of 1996 which allows consumers to port their phone numbers to new carriers.
When a number is ported at some point during the day, the carrier needs to keep track of where the number is now ported so they don't send the call over a higher priced upstream carrier.
In other words, when the end user client calls their party in the morning and the call is routed over the lowest cost carrier at that time and then when the client calls that same party in the afternoon, but the number has been ported, The LNP query allows the carrier to know that the first carrier call is no longer the least cost route but instead is another carrier is the least cost route.
Using Piratel's LRN, when a phone number is dialed, your switch queries our database, for the LRN associated with the subscriber avoiding dropped or incorrect calls and unnecessary and expensive default dips charged from the LEC (local exchange carrier). Piratel has borne the capital investments and operational expenses and simply charges a flat fee.
With LRN dipping service you will typically decrease you per minute cost by up to 20% on related calls.
Unfortunately most LRN query service providers will charge you a high per dip fee. Piratel offers a flat rate model for carriers to control termination processes.
For more information: Call Jay Sacks at: 562.257.3131.