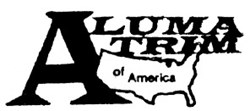 Milwaukee, WI (PRWEB) August 21, 2013
The NARI Fall Home & Remodeling Show will celebrate the 23rd Annual showcase this year, when the event takes place at the Wisconsin Expo Center on September 20th – 22nd. Since its inception, the NARI showcase has always been founded on the tradition of quality advice from knowledgeable professionals that attend the event to help homeowners.
One such NARI staple has been Aluma-Trim of America. This roofing and siding company in Milwaukee has participated every year at NARI home shows, and is excited to participate once again this year. Aluma-trim of America is proud to serve as family owned and operated exterior specialists, and have provided quality aluminum siding installation in Milwaukee for over 65 years. It's this experience and know-how that makes Aluma-Trim a valuable resource for all NARI Fall Home & Remodeling Show attendees, however, this year, they are offering more than just advice at their booth.
"We are happy to continue our presence at the show after being there from the very beginning. This year we are hoping as many people stop by and visit with us as possible because we are giving away Packers tickets," Michael Grossman, Vice President, Aluma-Trim of America.
Aluma-Trim of America has a commitment to NARI and the valued homeowners who visit them at each spring and fall event. This year, Aluma-Trim of America is celebrating NARI's 23rd Annual Fall Home & Remodeling Show in a big way! One visitor of the Aluma-Trim booth will be selected at random and rewarded with tickets to a Green Bay Packers game. Take this opportunity to receive some helpful home advice, and possibly be rewarded with tickets to a Packer game, courtesy of Aluma-Trim of America.
About Aluma-Trim of America
Since 1947, Aluma-Trim of America has served Southeastern Wisconsin as a premier Milwaukee siding installation specialist. Aluma-Trim of America is a leader in providing quality window installation in Milwaukee, aluminum siding, gutter replacement, and roofing throughout Waukesha, Franklin, Oak Creek, and all surrounding areas. The licensed, insured, and bonded installation professionals at Aluma-Trim of America take pride in using only superior products and materials while offering the most affordable aluminum siding options in the Milwaukee area. We offer exceptional warranties for all of our siding, trim, window, gutter, and roofing jobs, contact us today for a free estimate!
Since 1947 we have been your Milwaukee home improvement experts, and through genuine craftsmanship have created elegance and added exterior beauty to thousands of Wisconsin homes. Aluma-Trim of America will add functionality and sophistication to the outside of your home with our installation of new aluminum siding, window replacement, roofing repair, and more! Call 414-964-6520 to schedule service with Aluma-Trim of America.