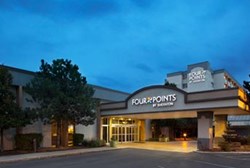 No two airports are alike which is why we have special deals for each of them.
Chicago, IL (PRWEB) August 23, 2013
Greenbee Parking, a leading airport parking solutions company, has just announced a series of mega deals for Chicago O'Hare (ORD) airport users. With these cheapies there is now scope for immense savings on the travel budget, especially for frequent fliers. As one of the leading metros of the country as well as of the world, Chicago sees a huge volume of business travel round the year. Added to this, is a steady percentage of vacationers who flock to this cosmopolitan city. As a result, the Chicago O'Hare Airport handles a very high percentage of passenger footfalls which in turn leads to a high demand for airport parking space. With rising prices and space at a premium, the airport parking has become increasingly expensive leading to constant search and scramble for ORD airport parking coupons. But the new offers from Greenbee Parking now promises great parking options at very affordable rates. This means that travelers can now save money on airport parking without the use of coupons.
"We have come up with unique deals to match each individual airport's needs," said Christine Cooper – Marketing Coordinator, Greenbee Parking. "No two airports are alike which is why we have special deals for each of them. Busy cosmopolitan cities like Chicago will see a different kind of volume and demographics than others and the deals for them take these differences into account. The result is affordable solutions that will negate all needs for ORD airport parking coupons."
Chicago O'Hare International Airport Parking Information
O'Hare International Airport is one of the busiest airports in the world and ranks in the top 10 for passenger footfalls, air traffic volume as well as for their impeccable service. With Chicago being home to thriving industries and major MNCs, it is no wonder that the airport witnesses such a high volume of business travel. The airport also acts a major gateway to tourist attractions in the state which means it sees a high volume of leisure travelers as well. Needless to say, that the pressure for expanding the airport parking zone is high and lack of space has sparked a series of customer complaints. Fortunately, with service providers like Greenbee Parking, there is now definite hope for improvement. Greenbee Parking offers multiple parking options for travelers, whether it is a long term deal or a onetime booking. In both cases there are series of deals to choose from which will offer travelers secure and easy parking for their vehicles without burning a hole in their wallets. This will completely do away with the need to look for ORD airport parking coupons in order to save money.
The Greenbee Airport Parking Solution
Greenbee Parking has effectively bridged the gap between parking problems and solutions at both airports and major seaports. They have tied up with major hotels for available parking spaces at discounted rates which they offer their customers across the nation who can now save almost 75% of their parking costs.
All they need to do is visit Greenbeeparking, select their city or airport of choice, choose the parking spot and pay through a secured payment gateway. There is a comprehensive list of airports and parking spots to choose from. Greenbee's wide network makes it possible for every customer who logs in to find a solution.
About Greenbee Parking
Greenbee Parking is the nation's most innovative long term parking company, with a new way of making long term parking affordable. The company is rapidly adding new airports to its network. Visit us today to take advantage of these great deals.