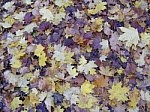 Chandler, AZ (PRWEB) August 22, 2013
Believe it or not, fall is just around the corner and soon temperatures will be cool enough to turn on the heat. It's not too early for homeowners seeking Chandler or Mesa air conditioner repair to start thinking about transitioning their HVAC systems for the fall and winter heating season. But before flipping the switch, Western States Home Services suggests completing the following tasks to ensure optimum efficiency.
Ensure the home is properly sealed. Check for air leaks around doors, windows, air ducts and any other openings in the home. The leaks can be plugged with weather stripping or caulking bought at any home supply store.
Inspect the HVAC unit. Clear any debris found in and around the indoor and outdoor coils such as leaves, brush and dirt build-up. This is the number one cause for system inefficiency because it interferes with air circulation. Also, turn the unit on to ensure the fan blades are balanced.
Regularly change (or clean if reusable) filters. Air filters should be replaced every three months, and sometimes even once a month during peak cooling or heating seasons.
By combining proper equipment maintenance and upgrades with appropriate insulation, air sealing, and thermostat settings, you can reduce your utility bill, and reduce environmental emissions. Western States Home Services can help homeowners transition to the fall and winter heating season with home energy audits and maintenance programs designed to extend the life of their equipment. Call 480-696-5864 or visit http://www.westernstateshomeservices.com to schedule.
About Western States
Western States Home Services is a full-service air conditioning and heating contractor serving the needs of customers in the Greater Chandler, AZ area for over 50 years. Commercial and residential services include air conditioning and heating repair, maintenance, and installation, as well as duct sealing and cleaning, home energy audits, and indoor air quality services.