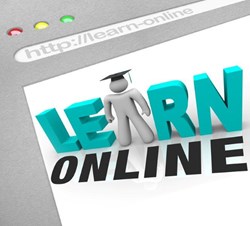 'Excellent course. Fast paced, easy to follow.' -Lauren C., Trenton
East Brunswick, NJ (PRWEB) August 27, 2013
NCADD of Middlesex County, in partnership with MindCross Training, recently announced the availability of all 270 hours of education required in order to earn certification as an Addiction Counselor in New Jersey. All of the CADC licensing courses is available in an online format.
To allow prospective and existing counselors to better plan their training time and budget, NCADD is now offering training packages for individuals and enterprises.
Training packages can be purchased in blocks of three, six or nine courses. Once purchased, students can take the courses in any sequence. Lessons can be stopped at any point and then resumed at a later time. The training is available 24/7, so students can take the training based on their schedules.
Based on the package purchased, students will receive a discount of up to 30% on the training.
Students may take an unlimited number of online courses when applying for re-certification. Full requirements can be found at the State of New Jersey website or by contacting NCADD. Individual Courses are priced at $59.99 each and additional enterprise pricing is also available.
More information about the package can be found at NCADD's addiction counselor training website.
All courses were developed by credentialed counseling professionals and have been approved by the Addiction Professionals Certification Board of New Jersey (APCBNJ). Courses can be taken from any computer with internet access. Students can start and stop the course, review material, and focus on specific topics as they feel necessary.
About MindCross
MindCross Training is a boutique provider of innovative learning solutions for all organizations large or small. MindCross customized offerings are focused on reducing the cost of training while maximizing results. MindCross focuses on building training solutions that engages the learner and promote educational success. MindCross has been helping clients implement successful training solutions for over 10 years. Additional information can be found at http://www.mindcross.com/.
About NCADD of Middlesex County
The National Council on Alcoholism and Drug Dependence (NCADD) of Middlesex County, Inc. is a non-profit health education organization. Established in 1980, NCADD is recognized as the leading resource in Middlesex County for information, education and prevention services on alcohol and drug abuse. Services include: the Jason Surks Memorial Prevention Resource Center, information and referral help line, training, community education programs, early childhood prevention programs Footprints for Life™ and Forest Friends, advocacy for alcoholics and other drug dependent persons and their families, and public awareness campaigns. Additional information is available at http://www.ncadd-middlesex.org/.