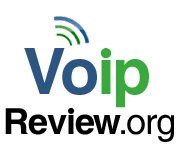 Get residential VoIP service for unlimited long-distance and international calls to keep "home" just a speed-dial away.
(PRWEB) August 22, 2013
As the summer sun gives way to Autumn leaves, chimney smoke faintly-detected in the crisp September air harkens yet another rite-of-passage for bright-eyed youths across the country: It's back-to-college time.
Yes, the time has come for Johnny, or Jenny, to cut the proverbial apron strings and venture out into the world. History dictates that their next four years will be filled with mini-fridges, Ramen noodles, shower sandals, surge protectors, and wrinkled clothes pulled from a hamper.
But there's no need to be deprived of the most important facet of home-life: family. With "VoIP", another name for Internet calling, students and their families can save up to 80% on telephone bills and stay connected all year round. Here is a list from VoIPReview.org of the top 4 ways that VoIP makes going off to college easier.
1. Free Long Distance Calling
The Journal of College Counseling reports that there is a "significant correlation between overall wellness and family support networks in undergraduate students." VoIP Internet calling makes the first year and every year spent away from home easier by keeping families connected during this exciting time, while reducing their telephone bills by as much as 80%.
Residential VoIP eliminates the added expense of long-distance telephone bills by transmitting digitized voice signals over the Internet. Most businesses are already using VoIP because its a fraction of the cost of traditional copper landlines. Now it's available for home use, too. VoIP providers usually offer unlimited long-distance in the US for as low as $6.21/month.
2. Eliminate "Empty-Nest" Syndrome
This is a time of exultation for Mom and Dad and a new chapter in their lives. They've done their job, raised a reasonably normal child, and somehow got them packed up and out the door to college. Soon enough however, "empty-nest" syndrome will kick in.
Look for signs such as: lying in bed awake at night waiting for the key to turn in the lock, repeatedly checking the empty hamper, or, cooking a meal large enough to feed half of the girls high school lacrosse team.
Once detected, cure the empty-nest blues by getting residential VoIP and calling Johnny or Jenny in their dorm. VoIP service plans start at $6.21/month with unlimited long-distance to ensure that whenever the nest is feeling a little empty, Mom and Dad can reach out and talk until their hearts' content without disturbing the family nest egg in the process.
3. IP Video Conferencing
Sure, chatting on the phone with free long-distance VoIP is wonderful, but there's nothing as reassuring as seeing a smiling face. With IP video conferencing, any Internet-enabled device such as a laptop, tablet, or smartphone can be used to chat face-to-face.
With the clarity of digital video conferencing, parents can conduct long-distance check-ins and Johnny can practically smell the pecan pie cooking in Mom's kitchen.
4. Unlimited International Calling
"Oh, the places they'll go". For the ever-popular semester abroad residential VoIP keeps family members connected from almost anywhere in the world. Some VoIP providers include unlimited international calling in their service plans to Spain, France, Italy, Germany, China, South America, India, and more. And the paid rates start at just two cents per minute.
The average cost of a school year spent in Europe: $42,000. The cost of a 45 minute video-chat from the US: under a dollar. The comfort of seeing her well-fed face every night: priceless. Get residential VoIP service and talk on the phone internationally every night, and never have the shocking experience of opening a bill that rivals tuition fees.
The first year of college is daunting, and whether they admit it or not, students away from home get homesick. With a new universe to tackle and academic hurdles to clear, a student needs as much love and support from home as they can get. Don't let long-distance phone bills turn an exciting year into a lonely one. Get residential VoIP service for unlimited long-distance and international calls to keep "home" just a speed-dial away.