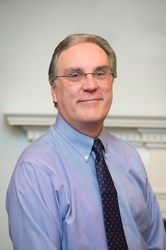 Riverdale, N.Y. (PRWEB) August 22, 2013
Scientist John Regan, Ph.D., will join Manhattan College's faculty this fall as the new chair of the Chemistry and Biochemistry department, and he will also teach courses as an associate professor of chemistry.
A resident of Westchester County, N.Y., Regan has spent more than 30 years working as a scientist in the pharmaceutical industry, and holds more than 50 U.S. patents. He was heavily involved in the drug discovery process at both Boehringer Ingelheim Pharmaceuticals and Sanofi-Aventis Pharmaceuticals; in particular, identifying new treatments for cardiovascular diseases, medicines to treat rheumatoid arthritis, and other areas of research.
In addition, Regan taught courses in the Chemistry and Biochemistry department at Manhattan College from 2009-2011. He also served as an assistant professor at Queensborough Community College and an adjunct associate professor at CUNY, Hunter College.
"Dr. Regan is expected to provide the department with the necessary leadership as it evolves with a renewed strong scientific research agenda, both for its faculty and its students," said Constantine Theodosiou, Ph.D., dean of the School of Science.
Regan holds a Ph.D. from the University of Pittsburgh and a B.A. from the University of California.
"I am delighted to return to Manhattan College to join the very dynamic and dedicated Chemistry and Biochemistry department," Regan said. "It is a pleasure to continue its long-standing tradition of providing excellence in teaching and active student research opportunities for the College community."
###
About Manhattan College:
Manhattan College is located at West 242nd Street near Broadway in the Riverdale section of the Bronx, one mile from the Westchester County line and accessible by MTA subway line No. 1. For directions to the campus, visit http://www.manhattan.edu/.
Founded in 1853, Manhattan College is an independent, Lasallian Catholic, coeducational institution of higher learning offering more than 40 major programs of undergraduate study in the areas of arts, business, education and health, engineering and science, along with continuing and professional studies, and a graduate division. For more information about Manhattan College, visit http://www.manhattan.edu/.
Press Contact:
Liz Connolly Bauman
Director of Communications
email: public_relations(at)manhattan(dot)edu