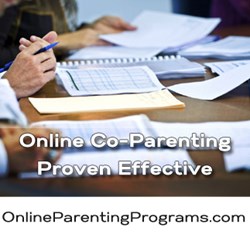 …creditors with whom you have signed contracts or agreements are not affected by the court allocation, assignment or decree
Carson City, NV (PRWEB) August 22, 2013
Online Parenting Programs in partnership with Georg Finder, the pre-eminent national credit damage expert, recently launched a series of programs targeting financial and credit issues specific to parents coping with separation or divorce. These programs look at credit finances, credit concerns and credit standing. The information has been integrated into the current eight and ten hour online co-parenting programs offered by OnlineParentingPrograms.com.
"Parents may not know that if damage to their credit standing is the result of your co-parent's negligent or willful behavior, the court can have a basis on which to compensate for such damage, directly or indirectly, resulting from lowering your credit score. Also, an individual or business that negligently or purposefully ruins someone's credit can be financially responsible for the damage that occurs now and for up to seven years." says Finder. "The basic consumer protection law today is the same as it was 100 years ago, empowering parents to take control of their finances, and to protect themselves."
"Georg has extraordinary expertise in all issues related to credit and credit damage. We are delighted that he chose to work with us to develop this groundbreaking section specific to parents dealing with separation and divorce," said Michelle Muncy, Director of Education and Planning.
"I am honored to join the OnlineParentingPrograms.com and work with this exceptional program, they are providing unique and ground-breaking educational opportunities by offering online parenting programs for families in transition," states Finder. "I look forward to learning from them and sharing my expertise and contributing to the future direction and growth of this company."
About OnlineParentingPrograms.com
OnlineParentingPrograms.com is dedicated to better educating and supporting families. We work with experts across the country to educate families in transition. For more information on our experts or for additional questions regarding Extended Learning Center, Inc. visit OnlineParentingPrograms.com.
Media interested in setting up an interview with Extended Learning Center, Inc. representatives regarding the online program should contact Lori LaVigne in the development planning office (866-504-2883 or info(at)OnlineParentingPrograms(dot)com).
About Georg Finder
Georg Finder is author and credit expert for parents going through separation or divorce. Mr. Finder is an independent credit evaluator and available for personal consultation. If you are concerned about your personal situation please contact Mr. Finder at CreditDamageExpert.com for a personal consultation.