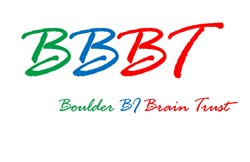 Boulder, CO (PRWEB) August 22, 2013
In the last 15 months, TIBCO Software Inc. has announced a strategic go-to-market partnership with Teradata, added in-database processing to their core data engine, launched a built-from-the-ground-up Enterprise-grade runtime environment for R, purchased a key provider of geo-spatial technology, and improved their core visual analytics capability.
Tim Wormus, Principal Solutions Consultant for Spotfire, a division of TIBCO Software Inc., will provide an update on the TIBCO Spotfire Analytics Platform. According to Mr. Wormus, "As with previous visits to the BBBT, we're looking forward to the members' perspectives on what we're doing and their feedback about on-going strategy."
About BBBT:
The Boulder Business Intelligence Brain Trust has served the BI industry since 2006. It is a consortium of approximately 90 industry analysts and experts from around the world. BBBT events are 1/2 day BI vendor presentations, similar to analyst briefings, streamed live as webinars exclusively to BBBT members. It's a reciprocal arrangement, the members receive the latest information on current and planned BI tools and technologies, and the vendors get valuable feedback on their offerings, marketing, and messaging.
About TIBCO Software Inc.:
TIBCO Software Inc. is a provider of infrastructure software for companies to use on-premise or as part of cloud computing environments. Whether it's efficient claims or trade processing, cross-selling products based on real-time customer behavior, or averting a crisis before it happens, TIBCO provides companies the two-second advantage® – the ability to capture the right information, at the right time, and act on it preemptively for a competitive advantage. More than 4,000 customers worldwide rely on TIBCO to manage information, decisions, processes, and applications in real time. Learn more at http://www.tibco.com.
# # #
TIBCO, two-second advantage, TIBCO Enterprise Message Service, and TIBCO Software are trademarks or registered trademarks of TIBCO Software Inc. or its subsidiaries in the United States and/or other countries. Java and JMS are registered trademarks or trademarks of Oracle and/or its affiliates. All other product and company names and marks mentioned in this document are the property of their respective owners and are mentioned for identification purposes only.