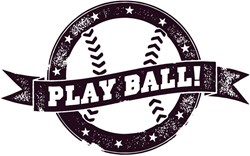 Long Beach, California (PRWEB) August 23, 2013
Broadview Mortgage has announced their sponsorship and date of the First Annual Broadview Mortgage "Soldier Softball" Game.
"This is an event we have been wanting to plan for quite some time, we are grateful to Mike Selix and the VA Volunteer Services team for making it happen," says Chris Apodaca on behalf of Broadview Mortgage.
Broadview Mortgage has a longstanding relationship with the VA Hospital in Long Beach. In recent times, they have sponsored recreational events and donated various goods to keep patients entertained.
The reach of Broadview's involvement goes beyond the beds of recovering soldiers; it spills over into other aspects of healing. Veterans who have finished treatment at the hospital are able receive job training, finish a degree, and prepare to move out on their own. Many vets choose to move to a transitional housing complex known as "Cabrillo Village" where they can continue to learn life skills and assimilate to being on their own without hospital care.
Cabrillo Village houses disabled veterans, veterans returning from deployment, and those who are struggling to overcome mental health issues. Broadview Mortgage has visited Cabrillo on more than one occasion and has helped to meet some of the basic needs of soldiers working to become self-sufficient.
The event will take place on September 2nd, 2013 from 11 a.m.- 2 p.m. There will be a BBQ immediately following the game.