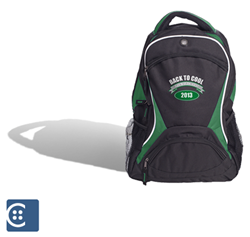 Chicago, IL (PRWEB) August 22, 2013
With the 2013-14 school year starting up once more across the nation, the need for price conscious, customized school clothing and accessories returns as well. Izo Brands offers custom solutions for all these apparel and product needs. For the K-12 space, Izo offers its Hanes4Education E-store, Box Tops program and price match guarantee. Additionally, Groupizo events aid PTAs, PTOs, and other school groups crowd fund the resources needed for activities.
With Hanes4Education, Izo simplifies earning Box Tops while offering the lowest prices around on customized t-shirts, polos, and sweats from Hanes. The benefits of ordering from Izo include earning ten free Box Tops with Hanes orders, a free custom Hanes Tagless Tee at registration, $5.00 custom Hanes Nano tees for new customers, and double Box Tops promotions. In addition to the Hanes4Education E-store, Izo offers schools and school districts the option of opening their own E-store, pre-loaded with Buy Now ready-made products, school logos in the Design Studio, management of artwork, invoice submission, and 5% back rebate program, leaving educators and parents free to concentrate on what matters most - the students.
For schoolwide events, Izo Brands' price match guarantee attracts institutions such as Chicago Public School's Dett Elementary and Waubonsie Valley High School. Offering the lowest prices in the custom apparel space ensures that educators don't spend a penny more than they have to on custom t-shirts and other products to commemorate races and other occasions.
With schools experiencing budgets cuts, Groupizo is here to help PTAs, PTOs, and student organizations fill in some of the gaps in funding. Any school event can now become a fundraising opportunity in just minutes. Groupizo offers the opportunity to design and sell customized apparel and products with zero overhead, zero production costs, and zero risk. The designer/group creator then customizes a product or products, determines a sales goal and selling price, decides when to begin and end their event, and creates a unique descriptive URL to distribute to their supporters. This URL can be delivered to parents and school boosters via email, an e-newletter, the school website, or social media; taking part in the Groupizo fundraiser is accessible and simple to all. 100% of the profits from the sale of the custom apparel and products goes directly to the event creator, in this case the PTA, PTO, or school.
About Customizo and Izo Brands: With Customizo, Groupizo and Snapizo, Izo is knitting the framework for the future of e-commerce with a multi-faceted set of innovative product customization and design tools, a unique group collaboration interface, and mobile media distribution applications. Izo's mission is to be the most customer-centric, creative, and innovative company in the custom apparel and promotional products industries.