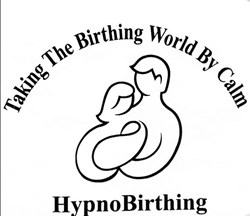 Charlotte, N.C. (PRWEB) August 23, 2013
With her first child due to arrive in September, Verena Martin, CCHT, SouthPark Hypnosis founder, is planning to use HypnoBirthing® -- the Mongan Method of natural childbirth education. It has been widely reported that Catherine, Duchess of Cambridge used the same technique with the recent birth of her son Prince George.
A certified HypnoBirthing practitioner, Martin believes that her birthing experience will help her relate to and identify with couples considering HypnoBirthing, an alternative natural birthing experience.
"I'm excited about the upcoming delivery of my first baby," Martin says with a smile. "Thanks to my childbirth preparation with HypnoBirthing, I feel very calm and confident and I cannot wait to share my HypnoBirthing experience with other soon-to-be moms who desire a natural and normal childbirth without unnecessary medical intervention."
Through HypnoBirthing, mothers-to-be learn how to use their natural birthing instincts to birth babies in a way that most mirrors the way that nature intended. HypnoBirthing mothers achieve a safer, easier and more comfortable birth through deep relaxation techniques that help to eliminate the Fear-Tension-Pain Syndrome.
HypnoBirthing teaches women to release all prior programming about birth, how to trust the female body and work with it, as well as how to free themselves of harmful emotions that lead to pain-causing fear and unyielding muscles. HypnoBirthing class highlights include:

How the mind and emotions affect the body
Why labor hurts and why it doesn't have to
Releasing fear, the enemy of labor
Preparing the mind and body for birthing
Avoiding artificial induction and episiotomy
Developing ultimate-depth relaxation
Understanding the stages of labor
Preparing a Birth Plan
Tapping Nature's own relaxant
"Breathing Down" – gentle birthing techniques without the violence of hard physical pushing
Beginning Oct. 1, Martin will be on maternity leave and plans to return to SouthPark Hypnosis in January 2014 with a rededication to women's and children's issues, including all new HypnoBirthing® classes. New client appointments will open for booking in December for January and February 2014, along with HypnoBirthing® classes.
For more information, please contact SouthPark Hypnosis at (704) 550-1201 or visit http://www.SouthParkHypnosis.com.
About SouthPark Hypnosis
SouthPark Hypnosis Center LLC is conveniently located in the greater South Park area in Charlotte, N.C. Verena Martin, CCHT (Certified Clinical Hypnotherapist), pediatric hypnotist, HypnoBirthing® practitioner and SouthPark Hypnosis founder, provides hypnosis services to adults and children for a variety of issues. Areas of specialties include: anxiety and stress management, fears and phobias, and hypnosis for children. SouthPark Hypnosis does not offer medical nor psychological services, but strictly hypnosis and education for self-improvement and personal development.
In addition to seeing adult and children at her Charlotte office, Martin works with clients across the globe via Skype sessions.
Sign up for Martin's blog at http://www.SouthParkHypnosis.com, and stay connected with SouthPark Hypnosis via Pinterest, http://pinterest.com/sphypnosis; Twitter, @SPHypnosis; Facebook, http://www.facebook.com/southparkhypnosis; and LinkedIn, http://www.linkedin.com/in/southparkhypnosis.