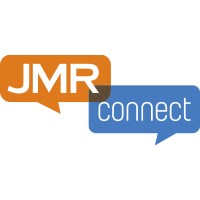 Since our inception in 2003, we have committed ourselves to implementing strategic programs that raise awareness of our clients' brands, products/services, and executive teams - tactics designed to increase awareness and revenues.
Washington, DC (PRWEB) August 22, 2013
JMR Worldwide (@JMRWorldwide), a multinational public relations and integrated marketing firm, is proud to introduce JMRConnect, its breakthrough application that combines multichannel social media with content marketing.
JMRConnect empowers marketing, communications, business development, and investor relations professionals to spread their companies' messages via Twitter, LinkedIn, Facebook, and YouTube with just a single click.
"Your marketing should aspire to do more than just reach influencers; you should affect a change in perception and help shape influence," says Mostafa Razzak, founding partner of JMR Worldwide. "With this new tool, you not only empower your followers with 'One-Click Activism,' but also facilitate their evolution from advocates to brand ambassadors."
The customizable system lets clients white-label JMRConnect to reflect their companies' respective brands. On this branded interface, clients can implement a program with incentives best suited to their company's needs.
JMRConnect helps companies activate and engage brand ambassadors by making it easy to share content and recruit followers. Within seconds, users can invite their colleagues to join a program on JMRConnect with one click by sharing a personal recruiting link. Then, followers can share a company's suggested messages across channels – again, with just one click.
JMRConnect addresses the problems facing today's marketing teams by providing a platform to recruit, engage, leverage, and monetize social media followers – and quantify the results. The tool enables organizations of all sizes to maximize the value of branded multimedia content and support loyalty campaigns.
Amy Mathis, director of marketing for Breakthrough Technology Group, a JMR Worldwide client, commented, "We are very eager to deploy JMRConnect as it provides our customers, partners, and other constituents with a very easy-to-use tool to evangelize on our behalf. Coupled with the gamification component, we are able to incentivize users – both internally and externally – to stay engaged for the long term. JMR Worldwide has been an exceptional partner that has helped raise our brand awareness, and so we can't wait to realize the impact of JMRConnect on our marketing efforts."
An extension of traditional public relations, JMRConnect emphasizes the value of third-party credibility and the power of social recommendation by making it quick and easy for users to share and disseminate key messages over social media. Most importantly, posts through JMRConnect appear as recommended content, not advertisements.
"People today are incredibly busy and don't have the time to write different posts to distribute across their various social networks," Razzak said. "With its multichannel sharing functionality, ease-of-use, and viral tracking ability, JMRConnect can help amplify brand messaging, enhance business development, and ignite lead generation.
"Since our inception in 2003, we have committed ourselves to implementing strategic programs that raise awareness of our clients' brands, products, services, and executive teams - tactics designed to increase both awareness and revenues by supporting sales, thought leadership, and business development efforts. JMRConnect is a direct reflection of this."
For additional information on JMRConnect or JMR Worldwide, visit http://www.jmrworldwide.com/JMRConnect or contact Mostafa Razzak at m.razzak(at)jmrworldwide(dot)com.
About JMR Worldwide
JMR Worldwide is a corporate communications and integrated marketing firm that specializes in media, analyst and influencer relations for the technology, telecom, financial services, and energy sectors. With offices in Manhattan, Washington, D.C. and London, U.K., as well as affiliates in additional key U.S. and European markets, the agency is best known for its results-oriented campaigns that combine strategic public relations, financial communications and social media programs which build brand awareness, increase revenues and maximize shareholder value. For additional information, visit http://www.JMRWorldwide.com.