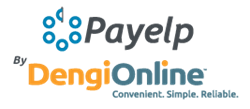 We are excited about the expansion of our kiosk payment system in Russia, CIS as well as Eastern Europe, with Payelp.
-M. Richardson of Valve (Steam)
Los Angeles, CA (PRWEB) August 22, 2013
Valve, the creators of Steam, has selected Payelp Global, an e-commerce and business development platform that allows merchants to accept credit cards, cash, direct debit, kiosk and mobile payments worldwide, to help gamers to purchase games on Steam.
As cash is the primary method of payment in Russia and CIS countries, payment kiosks are one of the main ways that consumers pay for services in these regions. The recent integration with Payelp will help loyal Steam users to be able to add value to their Steam Wallet at more than 1.7 million kiosks across Russia, Romania, Bulgaria, Hungary, Lithuania, Latvia, Estonia, the Czech Republic, Kazakhstan, Uzbekistan and more, affecting millions of gamers.
Valve is creator of best-selling games such as Counter-Strike: Source, Portal and Portal 2, Half-Life and Half-Life 2, Left 4 Dead and Left 4 Dead 2, Team Fortress and Team Fortress 2, and many more, as well as Steam, the revolutionary game platform that distributes and manages thousands of games directly to more than 55 million players around the world.
Payelp helps online retailers and merchants to earn more and expand worldwide by offering over 300 payment providers (credit cards, cash, mobile, e-wallet, and more) as well as business licensing, fraud and chargeback protection, tax and currency management and other services.
Mark Richardson of Valve (Steam) stated "We are excited about the expansion of our kiosk payment system in Russia, CIS as well as Eastern Europe, with Payelp."
Albert Donahue, CEO of Payelp Global commented as well, "Steam is revolutionary in the way they bring gamers together and the way they distribute their games. We are very pleased that Valve chose Payelp to help gamers in these regions to more easily add value to their Steam account- We look forward to even more possibilities and growth in the future."
About Payelp Global:
Payelp helps online retailers and businesses grow e-commerce revenue worldwide, offering merchants over 300 payment gateways worldwide with just one contract with Payelp. Online retailers can accept credit cards, PayPal, direct debit, Virtual Visa (Qiwi Virtual Visa™), payments from kiosks, cash transfer, prepaid and gift cards, mobile payments and more- with one low fee per transaction. Payelp doesn't charge merchants start-up fees, monthly or minimum transaction fees- just one low transaction fee, with PCI-DSS card security compliance, fraud and chargeback protection, 24/7 multilingual merchant and customer support, payment data analytics, as well as a suite of auxiliary services such as business licensing, tax and currency management, logistics, web site localization and marketing, and more.
For payment providers, Payelp offers the Global Service Gateway™, the only product of its kind- offering payment companies and merchants the ability to connect with thousands of other payment gateways, offer platforms, mobile operators, merchants and more- with two-way integration, all through one gateway (GSG™). Contact Payelp Global today for more information or to apply for a merchant account at bizdev(at)payelp(dot)com or visit us online at http://www.payelp.com.
About Steam:
Steam, created by Valve Corporation, is the leading platform for PC and Mac games and digital entertainment, serving over 2200 games to over 55 million active users worldwide. For more information, please visit http://www.steamgames.com.