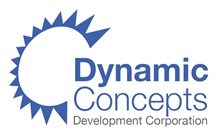 Afterburner: A device which provides rapid acceleration to achieve a significant higher velocity.
New York, NY (PRWEB) August 22, 2013
Let Dynamic Concepts Development Corporation provide the boost to reach the stratosphere with the Afterburner Series for Software Development Teams!
The Afterburner program is designed to provide teams with rapid on-site guidance in achieving the next level of effectiveness. It is likely that some or all of the following items are currently being used or have at least been investigated; but has maximum return on investment been achieved?
Application Lifecycle Management:
Comprehensive and Integrated information about all aspects is critical to both planning and execution. Microsoft Team Foundation Server (and Service) provides a suite of features that will assist every team member and stakeholder in having this information available.
Architecture Patterns and Design Toolkits:
Recent years have seen an explosion in the quantity of architecture and design choices. We have also seen a dramatic increase in the quality of libraries that allow for efficient cost-effective adoption.
Hyper-Effective Coding:
Despite all of the advances, there is often still a large amount of manual coding being done that could be reduced or eliminated. Usually, this is simply a matter of finding more effective ways to utilize existing tools and capabilities.
Robust Testing Methodologies:
Everyone seems to agree that an application should be "Well Tested", yet have often not evaluated the effectiveness of their testing processes. Adopting an appropriate testing approach for specific projects and teams is necessary in order to maximize the return on investment of an often limited testing budget.
Each engagement is custom designed to meet the specific goals of the client team based on proven prescriptive guidance. Typical durations are from 3 to 10 working days, and involve all of the team members for maximum effectiveness. Prices are based on location, duration, content and team size (starting at $5,000).
About Dynamic Concepts Development Corporation
Dynamic Concepts Development Corporation is a Boutique Software Development Firm based in Manhattan, NY. Founded in 1984 we have an established reputation as a provider who can be counted on over the long haul. Utilizing dedicated teams with specialized skill sets to provide leading edge custom software solutions to businesses in a wide range of vertical markets including: Finance, Manufacturing, Healthcare and Entertainment.
In addition to software development Dynamic Concepts offers comprehensive consulting services designed to assist corporate development teams in effectively using the latest technology in software development processes. Ranging from prescriptive to on-site, these services enable in-house teams to gain the high end knowledge needed without adding headcount.
President & Chief Architect, David V. Corbin has over 35 years of professional experience and is a multi-year Microsoft MVP Award recipient [2008-2011].