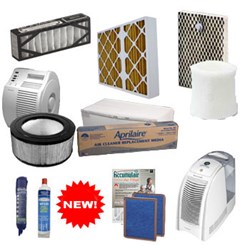 Now is a great time prepare for the heating season.
Huntley, IL (PRWEB) August 30, 2013
The vital force of American labor added materially to the highest standard of living and the greatest production the world has ever known which brought us closer to the realization of our traditional ideals of economic and political democracy. It is appropriate, therefore, that the nation pay tribute on Labor Day to the creator of so much of the nation's strength, freedom, and leadership — the American worker.
In honor of this tradition, Filters America celebrates by offering two great ways for consumers to save on air quality products. Choose from free shipping or 10% off of all whole house air cleaner and humidifier filters. Now is a great time prepare for the heating season with the first day of Fall Season is merely three weeks away.
Founded in 2001, Filters America specializes upon indoor air quality bringing value to consumers with great prices and exceptional service. Direct to consumer volume pricing offered by the site for all its products is an added bonus for customers seeking quality products at affordable prices. Delivering across the country, FilterAmerica places great emphasis on ensuring that all products sold meet the highest quality standards. Learn more about indoor air quality at http://www.FiltersAmerica.com.