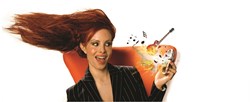 Los Angeles, California (PRWEB) August 22, 2013
The old RingPlus is back and does not give up on free calls, but has changed a bit. Today, RingPlus is offering limited zero-cost cell service for people bringing their own Sprint* device and activating it over the RingPlus website, http://www.ringplus.net. RingPlus offered free international calling a few years ago, but over VoIP. Now they've become a full blown wireless carrier with enough sense to ditch pinless dialing and VoIP apps on smartphones since their beta test in 2009.
What's the catch?
"Subscribers", or "members" in RingPlus terminology, don't have to pay for the first 300 minutes or the first 50 SMS per month. It is only offered for a limited quantity of people. Some may recall that RingPlus gave out no-cost international phone service back in 2009. It was a great deal: One could call India for 5 minutes for zero cost! But this particular promotion lasted only for a year. RingPlus paid for it with advertisement during the ringback tone period. One didn't waste time dialing that 411 service, where they were delayed for some time to listen to ads. RingPlus ads stopped right away when the person being called answered the phone. It was a really good deal and nearly 100,000 consumers took advantage, making RingPlus a breakthrough service worthy of being awarded the coveted Most Innovative Free VoIP Provider Award in 2009.
Today RingPlus is at it again and says that with an increase in subscribers, in time, the amount of no-cost minutes will go up, followed by a rise in no-cost text and data usage. RingPlus holds to its old motto that the company's end goal is to provide completely no-cost communication service to its subscribers.
So, what happens when more than the 300 minutes and 50 SMS are needed? Members can quickly and easily add credit to their account with a credit or debit card on file for additional service. It is extra minutes, not some lame overage; RingPlus really makes it fair with its 2 cents per minute, data, and text plans. For really heavy users that reach $49 in a month, the plan will be automatically switched to the unlimited plan for just $49. But still, staying under the 300-minute and 50-text zone, incurs zero cost. All of the RingPlus plans come without contract with no strings attached. That doesn't sound so bad, does it?
Incidentally, RingPlus offers the cheapest international rates possible. Here are some examples:
$0.73 per minute to Cuba
$0.09 per minute to Argentina
$0.04 per minute to Mexico
$0.03 per minute to Chile
$0.02 per minute to India
To take advantage of this great deal merely follow these 11 steps; it takes about 4 minutes to sign up.
1) First, a Sprint* device, like an Android, (No i Phones!) that is not currently active is required. For example, if one canceled their subscription to another company or upgraded and now have a phone that has no service.
2) Then, go to https://my.ringplus.net/users/sign_in and click "Check My Device".
3) Enter the ESN number located on under the phone's battery. It's the long number called the Hex or Dec number (either one).
4) If this phone is ready to become a RingPlus phone and is not active at the moment under a contract or service, it will go to the next page.
5) After this, follow the steps to set up an account by entering an email and making up a password.
6) Then, go to "Add a New Device" in the account.
7) The ICID is only necessary with a Galaxy S4.
8) Choose the "BOYSD plan".
9) A credit or debit card on file is necessary. This is required in case of exceeding the limit and/or making international calls
10) For more minutes or to make international calls or to use the in-call translator, go to" top up" and put money on the account. It's a good Idea to always have a little bit of money available (around $10) in case more than 300 minutes is needed.
11) Now set device to factory reset (videos for most handsets are on YouTube).
RingPlus service includes additional benefits for its members as the company is also the most technologically advanced wireless carrier.
Voice mail transcript to e-mail (included) and its In-call cloud live translation in several languages for $0.5 per minute are two examples.
*Sprint is a trademark of Sprint Nextel.