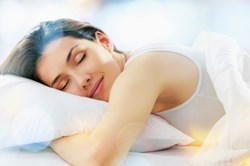 New York Cardiovascular Associates is giving tips for a good night's sleep in a new social media campaign launching this month.
New York, NY (PRWEB) August 26, 2013
New York Cardiovascular Associates is giving tips for a good night's sleep in a new social media campaign launching this month. Many Americans do not get the recommended 7-9 hours of sleep a night, says the New York based sleep center. The center hopes the information it provides will help the public consistently have a restful night's sleep.
A New York Cardiovascular Associates representative explains that stimulating activities before bedtime are a common cause of poor sleeping habits. "Stimulating activities such as watching television or using a computer or phone can make it difficult to fall asleep, particularly if these activities cause stress. We recommend shutting off electronic devices an hour before bed. Instead, fill the time with a relaxing activity such as reading or taking a warm bath."
The sleep center will be providing actionable tips and information on creating healthy bedtime habits and getting a good night's sleep throughout the month of August. The public can access more information on this topic through the center's social media outlets, including Facebook and Twitter.
For more information, visit: http://www.nycva.org/.
Varicose Vein Treatment Options
Varicose veins and spider veins are extremely common in men and women. While spider veins are very small, reddish veins on the surface of the skin, varicose veins are much larger, bulging, tangled veins that may appear bluish in color. Men and women suffer from varicose veins, although women are much more likely to have them.
Today, patients have access to a number of effective varicose vein treatment options. Advancements in technology and medicine have led to the development of effective, minimally invasive treatments that produce optimal results with few side-effects or downtime. These treatments include sclerotherapy, radio frequency ablation, phlebectomy, and endovenous laser ablation.
About New York Cardiovascular Associates
New York Cardiovascular Associates is New York City's premier center for cardiac, vascular, pulmonary, sleep disorder, and primary care. The center has been providing the five boroughs of New York City with leading-edge care since 2005. New York Cardiovascular Associates is unique in giving patients access to a team of physicians that encompasses every field of cardiology. From the center's Manhattan office, NYCVA cardiologists provide complete patient services, including heart disease prevention, cardiac screenings, and treatment for the full range of cardiovascular conditions. In addition to superior cardiac care, New York Cardiovascular Associates provides vascular, arterial, pulmonary, and internal medicine care. Physicians and specialists work together to develop comprehensive treatment plans, whether treating patients for a single condition or for multiple health issues. NYCVA has earned multiple national accreditations, and its doctors and technologists are recognized among the top experts in their fields.