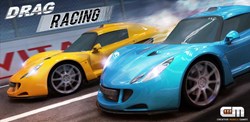 We live in an all-you-can eat, free-to-play world... It feels like BlueStacks gets that, and that's why we went with them.
Cologne, Germany (PRWEB) August 22, 2013
At GamesCom in Germany today, mobile company BlueStacks announced the addition of five large app developers to its GamePop Mobile Console: TinyCo, Animoca, Game Circus, Creative Mobile, and Nevosoft. TinyCo brings its popular franchises from iOS and Android, while Animoca brings its own international ecosystem that includes an extensive catalogue of over 50 apps and games. Creative Mobile will add their Drag Racing franchise to the platform. At over 130 million downloads total, it is one of the most popular standalone titles on either iOS or Android. Between the five IP-holders, the addition represents more than 341 million Google Play downloads worth of popular apps arriving on GamePop devices in one day.
"We're excited to bring several of TinyCo's flagship titles to the GamePop console," said TinyCo CEO, Suli Ali. "Our games look great on HD TVs, and GamePop's custom controller provides an easy-to-use alternative to the normal touchscreen." This is the first foray into TV for the San Francisco-based developer, which plans to bring hits like Tiny Village and Tiny Monsters to the platform.
Animoca is one of the biggest publishers of mobile gaming titles in the world with an Android first philosophy. Their hits include Pretty Pet Salon, Star Girl, Thor: Lord of Storms and many others. "We're always interested in expanding our IP to new devices and platforms," said David Kim, CEO of Animoca. "With its ability to offer our mobile catalog to TV audiences, we find GamePop to be one of the most exciting developments in the world of game consoles."
GamePop is the world's first free mobile game console with subscription. For $6.99 per month, people get access to a specially curated group of 500 top mobile games on their TVs. Differing from others in the space, BlueStacks has taken a top-down approach to the app ecosystem, signing the most famous IP-holders first in order to more easily attract users.
"GamePop is innovating the mobile gaming business model on TV in a smart way," said Vladimir Funtikov, CEO of Creative Mobile. "We live in an all-you-can eat, free-to-play world. That goes for mobile games, Netflix, Spotify and increasingly more types of media. It feels like BlueStacks gets that, and that's why we went with them."
BlueStacks has said that GamePop will be released this winter. It is currently available for pre-order at http://GamePop.tv/.
ABOUT BLUESTACKS
BlueStacks was founded in 2009 to bring the energy and creativity of the mobile app world to every type of device. The company is funded with 15M from Intel, Andreessen-Horowitz, Radar Partners, Redpoint, Ignition Partners and Qualcomm. The company's App Player software has over 10 million users. Join their more than 1.2 million Facebook fans at Facebook.com/BlueStacksinc, or on Twitter at @BlueStacksinc.
ABOUT ANIMOCA
Animoca is a leading developer and publisher of mobile games and edutainment apps for global audiences. The company has released more than 300 apps across multiple platforms, with more than 170 million game downloads since its launch in January 2011. Animoca's Pretty Pet Salon franchise and the Star Girl series have become wildly popular with audiences throughout the world, earning high acclaim from gamers and reviewers alike. Animoca also publishes popular apps for children under its Baby Cortex brand. For more information, visit http://www.animoca.com.
ABOUT TINYCO
TinyCo is a leading mobile game developer and publisher headquartered in San Francisco. Founded in 2009, The company has had several major Top 10 hits in the iOS, Google Play, and Amazon App Stores with titles such as Tiny Monsters, Tiny Zoo Friends, Tiny Pets, and VIP Poker. For more information, visit: http://tinyco.com.