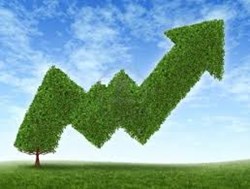 Whatever your goal is, as long as you have one, you are on the right track.
Bingham Farms, MI (PRWEB) August 22, 2013
In a world filled with negative economic news and tabloid gossip, folks can become easily discouraged or distracted about their future. But Todd Mitchell, Trading Concepts CEO, is a man on a mission to help market traders improve their potential and their outlook. In his own life and in mentoring others, Mitchell is a big fan of self-improvement.
Mitchell offers advice to those who are interested in trading the markets, but it can apply to anyone looking for self-improvement. The following list is Todd Mitchell's Steps to Help You Become a Successful Trader:
1) Learn from role models.
2) Establish good habits.
3) Set realistic goals.
4) Be very persistent.
5) Think positively.
6) Learn from your mistakes.
7) Make pressure a positive thing.
To read the complete text of Todd Mitchell's Steps to Help You Become a Successful Trader and for more information on goal setting, please go to http://tradingconceptsinc.com/steps-successful-trader/.
ABOUT TODD MITCHELL:
Todd Mitchell has been involved with the markets since 1988. His training success has been tied to consistently developing and improving his trading approach based upon the use of bar charts. Todd Mitchell's entire approach to trading is to be honest and straightforward. Todd's love for the markets and his love for teaching echoes throughout all of his work. Todd is founder and CEO of Trading Concepts, Inc.
ABOUT TRADING CONCEPTS, INC.:
Founded in 1994, Trading Concepts quickly established a reputation as one of the industry's finest educational companies in the world. As one of the oldest, most respected trading education companies in the industry, they are proud to have mentored over 10,000 traders in Forex, E-mini futures, Options and Stock Trading, bringing them powerful trading strategies and money management techniques that have previously only been available to professional traders.