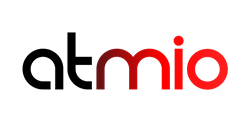 With this certification, advertisers can rest assured that rich media ads created in Atmio will run in Mojiva.
Santa Clara, CA (PRWEB) August 22, 2013
Atmio today announced that Mojiva (http://www.mojiva.com) has certified Atmio's technology to create, target, and optimize mobile rich media ads. Mobile rich media advertisements, created using Atmio's technology, will run seamlessly in Mojiva's premium mobile ad network on smartphones and on tablets.
"We are delighted that Atmio's rich media technology now supports Mojiva," said Jack Hallahan, global vice-president of mobile innovations at Mojiva. "With this certification, advertisers can rest assured that rich media ads created in Atmio will run in Mojiva. Atmio is an excellent addition to our Mobile Creative Alliance and we look forward to working with them to provide agencies and brand advertisers with highly engaging mobile campaigns."
Atmio's MRAID compatible rich media technology enables creative professionals to design rich media ads either from a full, build-it-from-scratch interface or via an extensive library of templates. Its build-from-scratch interface provides a true white canvas capability – which empowers creative artists to design whatever their minds' eye can visualize. Atmio supports both CSS3 and Canvas.
With Atmio's extensive library of templates, advertisers can create and launch mobile rich media ads in minutes. Moreover, any ad created using the build-from-scratch interface can be made into a template, so that variations can easily be created.
Atmio also provides a full API, enabling creation of advanced rich media ads, such as those using mini games to boost user engagement, accessing the mobile device's accelerometer, or enabling different ads on the same page to communicate with each other (inter-ad communication).
Atmio's platform includes targeting and optimization capabilities. For example, advertisers can create rich media ads in different languages in Atmio and then use Atmio's targeting capabilities to deliver the appropriate ad based on the language of the consumer's phone. Or, advertisers can test different creatives using Atmio's integrated A/B split testing capabilities.
Call-to-actions on Atmio rich media ads include "Click-to's" within the ad unit (such as Click-to-Form, Click-to-Call, Click-to-Calendar, etc.) or sending consumers to an Atmio mobile landing page with optional database connectivity.
In addition to Mojiva's ad network, Atmio's rich media ads will also run on the Mocean Mobile ad-serving platform.