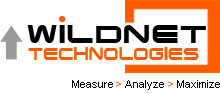 360 Degree Digital Marketing Company
Noida, India (PRWEB) August 22, 2013
Wildnet Technologies, country's top SEO outsourcing agency which is globally recognized for being innovative and leading the way in bringing up fresh online marketing campaigns, has added a new feather in its cap by bringing 360 degree digital marketing solutions on board. This noval and impactful marketing and advertising campaign is recognized as the best marketing tool for attaining the best results.
In a bid to cater to the diverse needs of its customers, Wildnet Technologies offers the service of 360 degree digital marketing solutions to its clients which will help them to beef up their customer base at the same time as not moving away their attention from the core business. With the new innovative step, the company aims to develop and put into practice the strategies that help retain customers and augment footfall into the business.
Throwing light on company's latest offering, the Chief Executive Officer of Wildnet Technologies said, "Wildnet always strive to build and establish new launches with a sole aim to assist and cater its customers more competently and professionally. The most recent 360 degree marketing plan is a holistic campaign wherein our SEO experts develop an impactful business strategy which is intended to link all marketing efforts of a business so as to bring businesses and potential customers in close proximity. As we know, to be able to survive in ongoing cut-throat competition scenario companies should come up with fresh and most effective and target-oriented marketing application. Wildnet's 360 degree digital marketing solutions will help businesses to expand their business penetration."
Wildnet offers 360 degree online marketing with all its essential elements incorporated within, namely effective online communication strategy, high quality content, effective search engine optimization (SEO) and search engine marketing (SEM) strategies, social networking and pay per click (PPC).
About Wildnet Technologies
Wildnet Technologies Pvt. Ltd enjoys lions share in India's online marketing industry, offering search engine optimization (SEO), per pay click (PPC) advertising, mobile app development services, website design services and offshore SEM services. The company has been awarded with the ISO 9001:2008 which is the international standard ensuring superior quality of products and services. The SEO services provided by the company are highly result oriented and designed specifically to offer greater ROI.