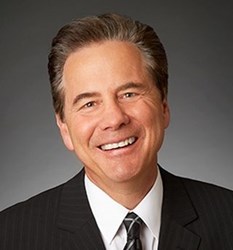 Los Angeles, CA (PRWEB) August 23, 2013
A recent accident on the i-10 in Pomona has reportedly left 9 people injured and at least 1 dead, according to a report from the local ABC affiliate. The incident reportedly began with a three-car pileup, which escalated when a tractor trailer and several other vehicles collided with the wreckage in a chain reaction. Some of the victims were helicoptered to nearby hospitals, where they were treated for various injuries. Renowned car accident lawyer Jeff Nadrich recently commented on the situation.
According to Nadrich, "This really hits close to home for me, because I frequently drive along this particular stretch of highway in eastern Los Angeles County. From a legal standpoint, these situations can be very tricky to determine liability, because there are so many vehicles involved, and everything happens in such quick succession."
Nadrich points out that anybody who finds themselves in the midst of a multi-car pileup should first seek medical attention, but then contact a qualified car injury lawyer right away. "As I said, these cases have a lot of variables involved, and in order to make sense of it all, you need a qualified legal expert on your side. That is absolutely essential."
According to the ABC report, four of the drivers were critically injured, two were hospitalized, and five suffered moderate injuries. The report also points out that witnesses heard explosions as a big rig carrying diesel gas collided with vehicles.
"Cars were being hit left and right, and then we saw a truck coming at us. My kids were in the back of the car. The truck hit us and it hit another van. We saw the truck catch on fire. My wife just goes, 'Well get out of here, just keep driving and pull over,'" driver Richard Arena told ABC.
About Nadrich & Cohen: Jeffrey Nadrich is a car accident attorney with Nadrich & Cohen, a California based law firm with offices in 18 locations across the state. Nadrich & Cohen handles all types of wrongful death and serious injury accident cases, and victims are encouraged to call 1-800-718-4658 for a free consultation with a Nadrich & Cohen attorney.
Source:
ABC: I-10 Fwy Lanes Closed in Pomona by Multi-Vehicle Collision; August 19, 2013