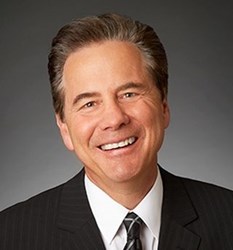 Los Angeles, CA (PRWEB) August 24, 2013
A new bill is making its way through the California legislature. AB 1371 would require motor vehicles to leave a minimum of three feet of space when passing bicyclists on the street. The bill was introduced by assembly member Steven Bradford back in February, but the legislature has yet to make a decision on the proposal. Noted California bicycle accident lawyer Jeff Nadrich recently commented on the bill.
According to Nadrich, "This bill is a long time coming. Currently, the law in California is very ambiguous about how much space a driver should leave when passing a bicyclist, and as a result, cyclists have little legal recourse when navigating the unpredictable roads. This bill seeks to clarify all of that, clearly establishing the amount of space required for passing."
Nadrich also points out that vehicles are already held to this standard when it comes to passing other cars. "As the bill points out, this rule is already in place when it comes to passing other vehicles, so it's astonishing to me that we need a bill to provide cyclists with the same protections." Nadrich urges all bicycle accident victims to contact a qualified bike accident lawyer right away.
According to the bill, the new measure would "enact the Three Feet for Safety Act, which would require the driver of a motor vehicle overtaking and passing a bicycle that is proceeding in the same direction on a highway to pass in compliance with specified requirements applicable to overtaking and passing a vehicle, and to do so at a safe distance that does not interfere with the safe operation of the overtaken bicycle..."
The bill has been amended 5 times, most recently on August 20th, and the state legislature has yet to render a decision.
About Nadrich & Cohen: Jeffrey Nadrich is a bicycle accident attorney with Nadrich & Cohen, a California based law firm with offices in 18 locations across the state. Nadrich & Cohen handles all types of wrongful death and serious injury accident cases, and victims are encouraged to call 1-800-718-4658 for a free consultation with a Nadrich & Cohen attorney.
Source:
California Legislature: Assembly Bill 1371; Amended August 20, 2013