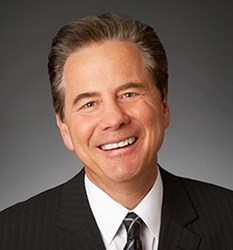 Los Angeles, CA (PRWEB) August 26, 2013
A Wisconsin woman has reportedly suffered severe injuries after being attacked by two dogs, according to the local ABC affiliate. The woman, who has not been identified by police, was asked to care for two English Bull Terriers last weekend, as she reportedly works for a local pet sitting service. According to noted dog bite injury lawyer Jeff Nadrich, cases like these can present serious liability on the part of the dog owner.
According to Nadrich, "Most states have some form of strict liability law, and Wisconsin is no exception. In fact, Wisconsin Statute 174.02 stipulates that 'the owner of a dog is liable for the full amount of damages caused by the dog injuring or causing injury to a person, domestic animal or property.'"
Nadrich further notes that this particular case is still under investigation, and not all of the details have yet come to life. "Of course, everyone is innocent until proven guilty, and right now, all we really know is that a woman was injured by two dogs. The police will determine the extent of liability, based on the evidence at hand."
According to the ABC report, the 32-year-old victim has undergone surgery for her serious bite wounds. She is expected to make a full recovery, but police say that her prognosis may have been been much worse if not for the "heroic efforts" of her neighbors, who pulled her to safety when the two dogs attacked.
"I can't say enough about what those neighbors did. They went toward the danger; they didn't run from it. They went toward to the screams, and they grabbed that woman and pulled her to safety. I shudder to think what would have happened if they hadn't," Police Chief Kevin Wilkinson told ABC.
Wilkinson further stated that he will seek to have the dogs declared as "Prohibited Dangerous Animals," which means that the owners will have to either euthanize them or move them to a different city. If that occurs, the owners will have the right to appeal.
About Nadrich & Cohen: Jeffrey Nadrich is a dog bite attorney with Nadrich & Cohen, a California based law firm with offices in 18 locations across the state. Nadrich & Cohen handles all types of wrongful death and serious injury accident cases, and victims are encouraged to call 1-800-718-4658 for a free consultation with a Nadrich & Cohen attorney.
Source:
ABC: Woman Seriously Injured in Neenah Dog Attack; August 19, 2013