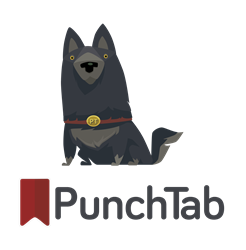 "This new campaign is further evidence of the trend towards leveraging omni-channel engagement programs that are relevant to today's social, mobile consumer."
Deerfield, Il and Palo Alto, Calif. (PRWEB) August 23, 2013
Così, Inc. (NASDAQ: COSI), the national fast casual restaurant chain, has partnered with PunchTab to design a "Win a Lunch For Two" sweepstakes, allowing fans to share their love of Così with their friends. By taking a uniquely tech-savvy approach for a mid-sized national restaurant chain—embedding modern social loyalty techniques into its marketing campaigns—Così has increased awareness for the national brand and created value for its entire system of franchise and Company-owned locations.
"Così is a clear thought leader in driving customer engagement in the fast casual segment," said Angela Sanfilippo, CMO at PunchTab. "This new campaign is further evidence of the trend towards leveraging omni-channel engagement programs that are relevant to today's social, mobile consumer. Consumers are on multiple channels, all the time and often from a mobile device. To break through the noise, brands need to meet them where they interact, with the right kind of offers and programs that can impact their purchase behavior."
Historically, restaurant loyalty programs reward purchase only, missing out on opportunities to incentivize social sharing and campaign amplification that drive positive recommendations and in-store traffic. By using PunchTab, Cosi solves that problem and rewards users for their social actions and offers their most loyal fans coupons they can share with friends. Restaurant chains have always relied heavily on word of mouth and traditional advertising, and modern loyalty and new engagement technology provides an ideal way to incentivize and reward sharing.
By using PunchTab's multi-channel platform to run their sweepstakes, Così is allowing loyal fans of the restaurant to share the giveaway and other special offers, through email, on Twitter, on Facebook, on Pinterest and via mobile check-ins. They just enter an email address to start earning entries to win one of several prizes.
"By using PunchTab, we are able to let our customers share two different in-store discount offers with their friends on social networks—while they earn entries to win a grand prize giveaway. They get to be the 'hero,' and save some money themselves, as well," said Marc Lapides, Così Director of Marketing. "Social media continues to be a great communication vehicle for Così. We wanted a platform like PunchTab to help Così foster greater conversation within social channels and rapidly grow the ranks of that community."
"Our customers love Così, especially our signature flatbread, and they are constantly telling their friends," said Stephen Edwards, Così President and CEO. "We created this campaign to reward their sharing activities with the chance to win some great prizes, including lunch every week for a year, for the winner and a friend."
The sweepstakes can be found on Facebook at http://ptab.it/cosi.
About Così, Inc.
Così® is a national fast casual restaurant chain that has developed featured foods built around a secret, generations-old recipe for crackly crust flatbread. This artisan bread is freshly baked in front of customers throughout the day in open-flame stone-hearth ovens prominently located in each of the restaurants. Così's warm and urbane atmosphere is geared towards its contemporary, upscale, urban and suburban guests. There are currently 72 Company-owned and 49 franchise restaurants operating in sixteen states, the District of Columbia, the United Arab Emirates and Costa Rica. The Così® vision is to become America's favorite fast casual restaurant by providing customers authentic, innovative, savory hand-crafted food while remaining an affordable luxury. For more information, visit http://www.getcosi.com.
About PunchTab, Inc
Founded in January 2011, PunchTab is a multi-channel loyalty and engagement platform that enables agencies, brands and enterprise organizations to incentivize user behavior and drive business success. PunchTab's customers use the company's flexible solutions to deepen audience engagement and build awareness by leveraging everything from social sharing and UGC and awareness campaigns to sophisticated B2E and B2B programs. PunchTab offers both an out-of-the-box product and a fully customizable, white-labeled solutions that can reward any action with virtual, social and real-world rewards. Based in Silicon Valley and led by YouSendIt founders Ranjith Kumaran and early YouSendIt engineer Mehdi AitOfkur, PunchTab is funded by Mohr Davidow Ventures, The Social+Capital Partnership, Crunch Fund, Venky Harinarayan and Anand Rajaraman. For more information visit http://www.punchtab.com.