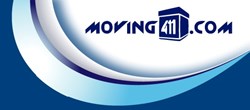 Besides offering ideas about the best storage companies, Moving411.com also takes initiative to offer good discounts on the quotation provided
(PRWEB) August 31, 2013
Moving411.com adds a new page to their site exclusively dedicated to self storage ideas and guidelines. This organization has come up with the idea of helping people with effective tips and techniques on how to find a storage company and how to get better deals from the best service providers in the country. The self storage tips and guides are essential for eliminating the risk of losing valuable belongings. Customers can reduce moving hassles by packing their items well in advance. Storage companies with good reputations can help customers store their important luggage or items for a number of reasons.
Due to lack of space or some other reasons, many customers get stuck with lots of extra luggage while relocating. This can become a real cause of concern if customers have no place to stack the luggage for the extra days. Moving411.com tells customers how to cope with this type of situation. The organization has a network of companies that offer self storage service. The organization claims to have only the reputed players of the industry in its network. These types of companies are known for their quality work and reliable service. Customers looking for some assistance with the storage facilities can contact the service providers.
Moving411.com has built a database which includes the most popular players in this service category. The organization recognizes the importance of quality service and therefore takes initiative to check the reputation of the service providers before including them in the network. In any case, http://www.Moving411.com promises to help customers only with quality work and that is also at an affordable price. The movers and storage companies included in the database system offer the best competitive market prices. Customers can take time to cross verify the quotation with some other service providers and then make their decision on which to hire.
Moving411.com encourages customers to do a bit of homework before calling the movers or getting quotations from them. There are many ways through which a dishonest mover or self storage company can deceive a customer. A good storage facility proving company should always offer free quotations and also have no problem with the background check process. Besides offering ideas about the best storage companies, Moving411.com also takes initiative to offer good discounts on the quotation provided. The company also tells its customers how to track down the fraudulent service providers to save time and money.