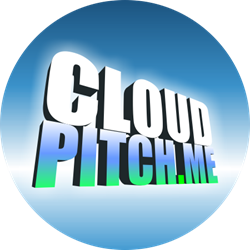 each service provider has to explain why their cloud solution or technology will solve a particular business problem better than their competitors.
(PRWEB UK) 23 August 2013
Compare the Cloud, an independent cloud computing comparison, information, and advice website, today announces the launch of CloudPitch.me.
CloudPitch.me is a free online resource where Cloud Service Providers (CSPs) have the opportunity to pitch for your business's cloud computing requirements. In 150 words or less, each service provider has to explain why their cloud solution or technology will solve a particular business problem better than their competitors. Visitors to the site then have the opportunity to 'vote up' pitches that resonate with them; and overall voting directly impacts the order of appearance of that provider.
The concept of the "150 word Cloud Pitch" was spawned from a Compare the Cloud blog written in March 2013 by Paul Bevan - a Bloor Research Analyst, who identified the need for service providers to "make the connection to their customer's needs and aspirations" and to "articulate the benefits," or face the prospect of disappearing into obscurity - even if their offering is technically superior.
Luke Wheeler, Chairman of Compare the Cloud, explains further: "The Cloud Computing industry is melting pot of exciting technological innovation from companies of all sizes and from every corner of the planet. There is barely an area of business information technology that isn't being revolutionised or reformed by cloud computing in some way. The flip-side of this is that there's a lot of confusion in the market place – both from end-users getting to grips with new technology and "what's out there," to the service providers themselves who are unsure of their messaging and their best route to market. Cloud Computing has to "cross the chasm" and make it into mainstream adoption where it's trusted to support mission-critical operations by even the most risk-averse businesses, and to deliver an ROI to every department and stakeholder in a business."
Graham Spivey, Sales & Marketing Director of The Bunker – a lead sponsor and supplier of web hosting to CloudPitch.me, adds: "Compare the Cloud exists to simplify Cloud Computing, provider selection and the uptake of Cloud-based technologies. CloudPitch.me is an exciting and compelling proposition as it forces service providers to dispatch with techno-babble and marketing gloss - and to focus on their solution and the business problems it solves. It focuses the mind of the provider and is of significant value to end users."
Cloudpitch.me can be found at http://cloudpitch.me.
About Compare the Cloud
Compare the Cloud is an independent Cloud Computing website offering service comparisons, blogs, news, advice, and other information resources. Compare the Cloud was established with the purpose of simplifying cloud computing for IT professionals and business stakeholders, promoting the uptake of cloud-based technologies, and creating a forum for promoting dialogue and the exchange of ideas between vendors and end-users. For more information, visit http://www.comparethecloud.net.
About The Bunker
The Bunker provides Ultra Secure Cloud, Hosting, Colocation and IT Services from within the UK's most secure facilities, outside the M25 yet within easy reach of London.
At The Bunker, we put security first and keep some of the most demanding businesses Ultra Secure and available. Our data centres are former nuclear bunkers, upgraded with millions of pounds of investment in networking infrastructure, fire suppression, power and cooling.
Our approach is built on a culture of security – we call it The Bunker ProtocolTM, which incorporates physical, human and digital security processes. Combining all three elements is the only way to ensure data is Ultra Secure against the variety of today's threats.
It's an environment that keeps businesses safe. From power outages, hacker attacks, malware, spyware, and computer viruses, to flooding, extreme weather conditions or terrorist threats, our unique approach to security covers all aspects to keep your data safe. http://www.thebunker.net
For more information, email: marketingteam(at)thebunker(dot)net