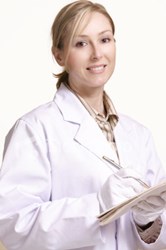 Los Angeles, California (PRWEB) August 23, 2013
According to the report "The Best-Paying Jobs For Women In 2013" on Forbes, jobs in health care, business and computer science rise to the top. Four jobs in health care are among the top 10 list: pharmacist(No.1), nurse practitioners(No.4), physicians and surgeons(No. 6), physician assistants(No.7). Recently, MillionaireMatch.com investigates that women in health care are the largest group among the US single females on this millionaire dating site.
MillionaireMatch.com, the largest millionaire dating site which aims at bringing together successful singles, finds that at least 5.01% US single employed females on MillionaireMatch.com are doing health care jobs.
There are twenty five job categories provided to choose from on MillionaireMatch.com. Four categories are special: Retired, Student, Please Ask Me and Other. Respectively with the percentage of 0.72%, 3.51%, 48.97% and 21.67% of all US females on MillionaireMatch, these four categories make up a large proportion. Among other fields, the largest group are women who are in the medical field, about 5.01% of the total employed US females(Retired females and students are not included). The second largest group are females who are Self Employed / Entrepreneur, about 4.13%. While the third and fourth are females in sales and marketing, executive and management jobs with the percentage of 3.3% and 2.04%. Combining the above investigation with the best paying jobs for women in 2013, it seems that females in health care and business fields have a higher single rate.
"However, even with the best paying jobs, some women were still at a loss. They have limited time to date or work on relationships. They perform so strongly in their work. But feel helpless when their loved one wants a divorce or break up with them. Actually, they need love more than anyone else," said Jeffery Z, the Marketing Manager of MillionaireMatch. "MillionaireMatch.com is not only a dating site, it is a platform where people can find love and be loved. We hope more single females and males come to our site and finally find their happiness when they leave MillionaireMatch."
About MillionaireMatch.com
MillionaireMatch.com is a dating site which has been bringing together successful singles for over 12 years. Customers on MillionaireMatch include CEOs, pro athletes, doctors, lawyers, investors, entrepreneurs, beauty queens, fitness models and Hollywood celebrities. It also was voted as "Best of the Web" by Forbes.com.