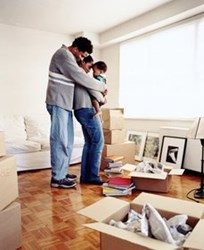 Choose the truck rental provider based on reputation rather than on how cheap it is. A professional rental truck service may charge more, but they usually have late model trucks that are in good condition
(PRWEB) August 28, 2013
Moving household possessions in a truck is economical but it involves a lot of hard work of packing, loading and driving the vehicle. Apart from paying for the truck, there are other costs such as gas, tolls, food and motels.
At MovingKit.com there are many truck rental companies with a proven track record of service. Customers can hire one of them for moving household items. Despite their availability, there are many things to be considered when hiring a truck from truck rental service providers. With their new tip sheet, http://www.MovingKit.com is offering advice and information to customers on renting a moving truck or van.
Choose the truck rental provider based on reputation rather than on how cheap it is. A professional rental truck service may charge more, but they usually have late model trucks that are in good condition. That would reduce overall costs than going for a cheap provider with old trucks, which will incur other costs in repair, and may break down leaving the customer stranded or even have other hidden charges. Licensing and insurance details should also be verified.
It is also important to know how to handle a truck because trucks are different from cars and may need some time for new customers to get used to. It may also be a good idea to ask the truck rental service on options of buying insurance for the truck.
Before signing for the truck, check for scratches, dents and deterioration and check how much gas there is in the truck and ensure that the pre-existing damage and deterioration is recorded.
While moving is a stressful and energy consuming event, MovingKit.com makes it bearable by providing relevant information on truck rental service providers for each state and providing moving quotes so that the customer will have an idea of how much it would cost to move. Even though this is helpful, some activities are best left to the mover since hiring a truck is more of a do-it-yourself exercise unlike when one is hiring professional movers who provide everything, from the truck to the driver to the tape that binds the items.
The mover needs to ensure that the provider is reliable and with good reputation, the trucks are in good condition and all the legal aspects like insurance and licenses have been covered.
MovingKit.com is an online directory for moving companies from all parts of the nation. The directory offers a big database of moving companies that offer auto transport moving, self-storage, international moving, moving truck rental, moving supplies and mortgage. It connects clients with a truck rental companies and moving companies making the moving experience manageable. For many years it has been in business of making it very easy for customers to find the right movers quickly.