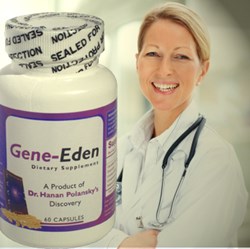 Some people will probably want to rethink having their genitals pierced in light of these results. Just the thought of having genital warts in the urethra should creep them out. – Mike Evans, polyDNA
Rochester, NY (PRWEB) August 22, 2013
Having one's genitals pierced may make it easier for genital warts to spread to the urethra (the tube that connects the urinary bladder to the genitals for the removal of urine), according to researchers from The Fraternity Memorial Hospital (1). This condition is most often seen in men with genital warts.
As urologyhealth.org notes in a page last reviewed in January 2011, "Linked to the presence of genital warts on the penile shaft, these lesions are often the product of the human papilloma virus (HPV). Urethral wart-like growths are suspected when there is a visible lesion on the opening of the urethra or changes in the urinary stream, accompanied by a history of genital warts. There may also be blood in the urine and pain or burning with urination (2)."
According to Medscape.com, in a page updated on August 1, 2012, urethral genital warts are "easily spread by sexual contact, with more than 30 HPVs infecting the genital tract (3)." Moreover, medical treatments aimed at treating urethral warts should generally be used with caution, and they should be used only when the warts are easily accessible, as in the fossa navicularis (the spongy part of the male urethra) (3).
"Some people will probably want to rethink having their genitals pierced in light of these results. Just the thought of having genital warts in the urethra should creep them out." – Mike Evans, polyDNA
While many medical treatments to remove genital warts from the urethra must be used with caution, the fact is that natural remedies are growing in popularity.
Many doctors are prescribing natural products with scientific and medical literature published about them. (4) One such natural product against HPV and genital warts is Gene-Eden-VIR, which some doctors prescribe to boost the immune system against the latent HSV virus. (4) Moreover, this is a viable option for those who wish to remain free of potential side effects associated with some medications.
polyDNA therefore recommends that people with genital warts should consider using Gene-Eden-VIR, a natural HPV remedy that is safe and effective according to a post marketing clinical study. (4)
To learn more about Gene-Eden-VIR and HPV, visit http://gene-eden-kill-virus.com/HPV-Remedy.php .
###
References:
(1) http://www.ncbi.nlm.nih.gov/pubmed/23512508
(2) http://www.urologyhealth.org/urology/index.cfm?article=93
(3) http://emedicine.medscape.com/article/443006-overview
(4) http://gene-eden-kill-virus.com/PP_Gene-Eden-VIR-is-Antiviral.pdf
polyDNA is a biotechnology company that develops dietary supplements using the unique scientific method developed by Dr. Hanan Polansky, which is based on Computer Intuition.
In addition to his unique scientific method, Dr. Polansky published the highly acclaimed scientific discovery, called Microcompetition with Foreign DNA. The discovery explains how foreign DNA fragments, and specifically, DNA of latent viruses, cause most major diseases.
polyDNA developed Gene-Eden-VIR, an antiviral natural remedy that helps the immune system kill latent viruses.