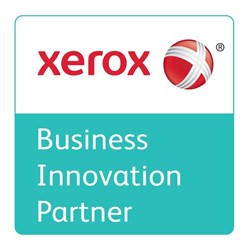 "Xerox is an excellent partner for Sagemcom and it's with great pleasure we recognize their efforts through this award." said Jean Champagne, General Manager of Sagemcom Canada
Montreal, Quebec (PRWEB) August 26, 2013
Sagemcom, a global leader in advanced fax server solutions for IP networks, is proud to announce Xerox Corporation as the winner of their Partner of the Year Award, in the Multifunction Devices (MFDs) category. This award recognizes partners and resellers that have demonstrated expertise in the XMediusFAX software and commitment to Sagemcom.
Strong partnerships are based on common business goals, close collaboration and the people that hold these values to be true. Xerox has proven to be a true partner on all levels by helping Sagemcom impact the Fax-over-IP (FoIP) community. Sagemcom's XMediusFAX solutions leverage the Xerox Extensible Interface Platform by allowing customers to fax-enable multifunction devices (MFDs) without an analog phone line or fax kit.
Sagemcom knows the benefits of partnership and supports the partner's fax business initiatives. It is a priority for Sagemcom to support the partners and help them grow their businesses, generate new opportunities, reach new customers, increase profitability and maintain competitive edge within the industry.
"For the first time, we want to recognize and celebrate the achievements of the top Sagemcom partners," said Jean Champagne, General Manager of Sagemcom Canada. "Xerox is an excellent partner for Sagemcom and it's with great pleasure we recognize their efforts through this award."
About Sagemcom
French high-technology group with an international dimension, Sagemcom operates on markets of broadband (digital home, digital set-top box, broadband and residential terminals), telecom and energy (telecommunications infrastructure, smartgrid and metering), and management of documents (printing terminals, software and solutions, digital production workflow). With a turnover of about 1.3 billion Euros, Sagemcom employs 4 600 people on five continents; already a European leader in most of its key markets, Sagemcom aims to become a world leader in high added value communicating terminals. Sagemcom is strongly committed to sustainable development through the life cycle of its products: eco-design, energy consumption, ethical code of all its suppliers.