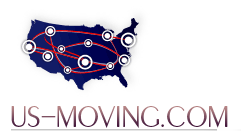 This site provides a wide database of companies that ensure that the entire relocation process is as smooth as possible.
(PRWEB) August 30, 2013
Residential relocation can be quite daunting, whether local or international and particularly because one has to move with almost everything that they own. Home moves can not compare with office or corporate moves, which always have a lot of luggage to transport. However, with US-Moving.com, relocation processes do not have to be complicated and stressful. This site provides a wide database of companies that ensure that the entire relocation process is as smooth as possible.
According to US-Moving.com, customers need to ascertain and establish various facts before engaging a moving company. For instance, they will need to make certain inquiries regarding certain things such as reputation, authenticity and most importantly, their professionalism. As the site points out, nowadays it has become very hard to distinguish between genuine and scammer service providers since many of these claim to be the best in the market.
Making inquiries about a prospective residential service provider is a shrewd thing to do, according to US-Moving.com. However, many people do not bother making these inquiries and they rely on the information provided by the companies' websites or in their printed advertisements in newspapers. Forehand inquiries are not only important for the nature of the services that you get, but also for the safety of the household belongings to be moved.
According to this service, trusted recommendations are the first thing to consider. It is important to confirm the genuineness and reliability of a mover before signing them up. Currently, almost any mover can have advertisements printed in the media such as newspapers and journals. However, only credible movers will have established a good reputation among their customers and employees, through first-hand experiences.
According to this page, a comprehensive background check regarding the home movers is also important. To have a holistic view, US-Moving.com encourages customers to do research on the internet, on popular social networking platforms and among people who are personally known. In addition to reading reviews and testimonials, customers should be sure to also evaluate any complaints lodged against a prospected company.
This service also emphasizes the importance of estimates for a residential move. Conventionally, these are based on the volume of goods to be moved and the distance to be traveled. It is important to note that factors such as an insurance, door-to-door delivery and personalized services may cost more. The rates provided on this site are budget-friendly and after completing a certain form, customers will be ready to experience the difference.
US-Moving.com has been providing useful information on moving and with a formidable database of these providers it has been providing excellent services to customers. For more information about this service and much more, visit http://www.US-Moving.com/.