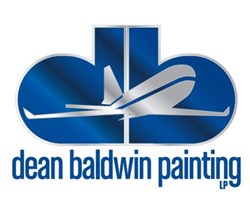 Roswell, NM (PRWEB) August 22, 2013
As one of the largest employers in the Roswell, NM area, Dean Baldwin Painting understands the importance of a strong vibrant community and is ready to lend a hand whenever possible. The Roswell, New Mexico and Chavez County area is home to the 170 plus families employed by Dean Baldwin Painting LP. "The employees depend on our company for employment and we depend on the community to provide a great area for their children to grow up and families to flourish." said, Jim Burress, General Manager of the Dean Baldwin Painting, LP Roswell New Mexico aircraft painting facility. "To have a strong employee base we have to have a community with great schools, parks, police and fire protection, roads and infrastructure." Burress continued.
Dean Baldwin Painting, LP is a 47 year old family owned business that paints large aircraft for the airlines and military customers. Roswell, New Mexico is home to one of Dean Baldwin's three aircraft painting sites located across the country. The 165,000 sq. ft. facility paints upwards of 175 to 200 aircraft each year. However, during the months of June and July, which is the peak summer flying session for airlines, demand for aircraft painting is often reduced. Rather than sending workers home, Barbara Baldwin, CEO of Dean Baldwin Painting, LP, tasks Jim Burress to find community service projects where these experienced technicians can lend a hand.
Burress is well connected within the community since, in addition to his duties as General Manager of the painting facility; he also serves as the President of the Roswell Chamber Commerce and sits on the Chavez County Economic Development Executive Board. "We can't build bridges or pave roads for the community; but, we can and will provide technical painting whenever we can." Jim points out.
Some past projects have included re-painting a B727 aircraft for the Eastern New Mexico University- Roswell. The aircraft was donated by Federal Express and as a condition of the donation the aircraft had to be repainted to remove the FedEx livery. The crew at Dean Baldwin Painting, LP gladly volunteered to repaint the aircraft for the school at no cost. The estimated cost for the paint job was $80K. The aircraft is being used as a training tool for students at the school (ENMUR) studying to become certified aircraft mechanics.
This past July the Dean Baldwin Painting facility painted another B727 for the community. This aircraft will be a training aid for the Roswell fire Department and local rescue organizations.
These community service projects also benefit Dean Baldwin Painting by providing a training tool for employees learning to paint aircraft as well as a method to keep their experienced painters current in between the airline paint projects. DBP doesn't limit themselves to only painting aircraft. Last summer the Dean Baldwin team painted the chapel and kitchen at the Assurance Home, a non-profit organization that helps abused and neglected children and this past June they painted a HUMMER for the Roswell Police Department SWAT unit. The vehicle was donated by the local National Guard and was used in Pakistan. The Hummer had a very battle worn dessert beige appearance. The Dean Baldwin Painting prepers and painters reconditioned and transformed the vehicle into a flat black "like new" SWAT Hummer. The Roswell Police Chief expressed his appreciation to the Dean Baldwin Painting and presented a plaque that was accepted by Jim Burress on behalf of the employees. Before and after photos of the Hummer may be seen at the Dean Baldwin Painting Facebook page. Jim Burress noted that there are other projects still planned for this year including the repaint of a bus for a local church youth group and a repaint of a deuce-and-a-half truck for The Boy Scouts of America, Roswell.
ABOUT DEAN BALDWIN PAINTING, LP.
With over four decades of experience providing expert aircraft painting services to the aviation industry the company stays at the cutting edge of technology and best practices through continuous improvement initiatives and customer feedback. The company paints on average 175 to 200 aircraft each year. In March of this year, Dean Baldwin Painting nearly doubled its capacity by adding a new state-of-art 155,000 sq. ft. facility in Peru, Indiana. All combined, the facilities occupy over 375,000 sq. ft. including 13 full service environmentally friendly aircraft strip and paint bays. The company has a respectable client base that includes US Airways, SkyWest Airlines, jetBlue Airways, American Airlines, ABX Air, Air Canada, and many other highly regarded air carriers and can now add the U.S. Coast Guard to the list. In addition, the company is an experienced service provider to the US Air Force having completed over 290 strip and paints on C130 aircraft during the past ten years. Dean Baldwin also performs VIP paint services for corporate and private operators.
Dean Baldwin Painting, LP, with corporate offices located in Bulverde, Texas operates from four locations in the U.S. - Phoenix Goodyear, AZ; Roswell, NM; San Antonio, TX and Grissom Aeroplex Peru, Indiana. The company is a certified minority-woman owned, small, privately held business specializing in aircraft refinishing services.
For More Information Contact: Rick Smith at 830-438-5340, or visit their website.