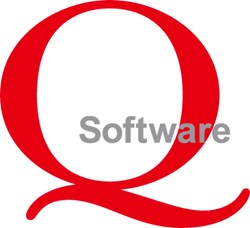 (PRWEB UK) 23 August 2013
Q Software Global, an Oracle® Gold Partner and provider of security management and compliance solutions for JD Edwards EnterpriseOne and Oracle E-Business Suite, is pleased to announce that the company has been shortlisted for three UKOUG Partner of the Year Awards.
The shortlist for the Partner of the Year Awards follows an initial round of judging, whittling down 132 entries to the smaller list of shortlisted Partner entries that will compete for prestigious awards over nineteen categories at a ceremony in October.
The Adjudicators, all end users of Oracle, have shortlisted up to six Partners for each award, and Q Software is pleased to have been shortlisted for UKOUG JD Edwards Partner of the Year, UKOUG ISV Partner of the Year and Small Business/General Business Partner of the Year.
Voting
Oracle users are invited to vote for their preferred Partners in Bronze, Silver and Gold positions. Voting is for customers and end-users only and will close on 13th September 2013 at midnight.
Click here to vote: http://pya.ukoug.org/
For more information, view the rules around the voting process here.
The Awards
The nineteen categories are: Primavera and Oracle Projects, E-Business Suite, Hyperion, Siebel, PeopleSoft, JD Edwards, ISV, Database, Middleware, Business Intelligence, Innovative (Product /Service), Training, Managed Services (Outsourcing and Operations), Small Business, General Business, Hardware and Infrastructure, Engineered Systems, Fusion, Emerging (new products), Independent Partner of the year award.
About Q Software
Oracle Gold Partner Q Software's solutions help JD Edwards and Oracle E-Business Suite customers to protect their businesses from fraud whilst significantly reducing the cost, effort and complexity of managing risk and demonstrating regulatory compliance. Founded in the UK in 1996, the company has over 280 customers in 58 countries, serviced by offices in the United States, the United Kingdom and Australia and a global network of sales and service partners. Q Software works closely with auditors, consultants and customers from a wide range of industries, gaining in-depth knowledge of diverse security and compliance needs and applying that expertise to continually improve its products and services. For more information call +44 (0) 1372 700852 or visit http://www.qsoftware.com.
Trademarks
Oracle is a registered trademark of Oracle Corporation and/or its affiliates. Other names may be trademarks of their respective owners.