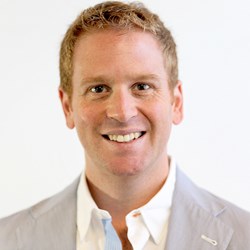 Many loyalty programs are suffering from a lack of member engagement, due to tight restrictions and low demand for their program's conventional rewards. FanXchange's solution helps reverse this industry trend
New York, NY / Toronto, ON (PRWEB) August 27, 2013
FanXchange, the live event ticket marketplace and leading provider of ticketing technology for loyalty and reward programs, announced today that Morley Ivers has joined its team as President and COO, leading its expansion into the United States. Ivers, a recognized expert and industry leader in rewards and loyalty programs, formerly President and Co-Founder at Maxwell Health, CRO for RecycleBank and VP Business Strategy for Points.com, will immediately open FanXchange's New York office and lead the company's global partnership efforts to provide the Ultimate Reward for loyalty program members.
"We're thrilled to have Morley join us. He is an immensely valuable new member of our executive team," said Brandon Koffler, CEO and Co-Founder of FanXchange. "Morley's a proven entrepreneur, with expertise in driving rapid growth at companies with innovative, disruptive business models. What he's done at Maxwell Health, RecycleBank and Points.com is impressive, and we're excited that he's now bringing his passion and energy to FanXchange."
At venture-backed Maxwell Health, Ivers led a team delivering a SaaS platform and service experience that dramatically simplifies benefits, reduces insurance costs, and rewards employees for better health. At RecycleBank, Ivers led a team that developed relationships with over 3000 reward partners, while spurring members to take environmentally positive actions--an accomplishment culminating in his accepting Colloquy's Loyalty Marketing Innovation Award on behalf of his former team.
At FanXchange, Ivers' mission is to expand FanXchange's successful live event ticketing platform to loyalty programs around the world. "Having a pulse on loyalty for over a decade has led me to recognize an immense new opportunity: fulfilling consumer demand to redeem their points for live sports, concert or theater tickets," Ivers said. "Here's the problem: many loyalty programs are suffering from a lack of member engagement, due to tight restrictions and low demand for their program's conventional rewards. FanXchange's solution helps reverse this industry trend, by powering points redemption for live event tickets, an exciting and engaging opportunity for customers. By partnering with FanXchange, loyalty practitioners can provide their members with immediate access to over 6.5 million tickets, for literally any event in North America and Europe--making live events the ultimate reward."
About FanXchange
FanXchange is a live event ticket marketplace and leading provider of innovative ticketing technology, working with loyalty and reward companies across the globe to provide the Ultimate Reward for their members.
FanXchange is dedicated to bringing its users the very best in entertainment worldwide, and committed to delivering a safe and fun user experience. All transactions are protected by the FanX Guarantee, ensuring that both buyers and sellers receive 100% customer satisfaction each and every time. Founded in the spring of 2008 by a team of experienced leaders in the advertising, entertainment, leisure and hospitality industries, FanXchange Ltd. is a privately-owned corporation, based in Toronto and New York.
About Morley Ivers
Morley is an experienced entrepreneur and loyalty program marketplace expert, specializing in strategy, business development, management and operations within rapid-growth business environments; he is a recognized expert and leader in rewards and loyalty marketing. Morley has extensive experience at the officer level of early to mid-stage ventures, as well as more mature, publicly listed corporations. He is Co-Founder and former President and Board Director at Maxwell Health, a SaaS technology platform and unique consumer rewards experience that dramatically reduces the cost of health insurance for small business employers and leverages a rewards platform to encourage physical activity for employees. Ivers is an Advisor to the green rewards program RecycleBank, where he was previously Chief Rewards Officer; Morley has also served as Vice President of Business Strategy for Points International Ltd. A Dean's Honor List graduate of The Richard Ivey School of Business, Morley is a native of Toronto, Canada; he relocated his family to New York so that he could apply his passion for loyalty and reward programs, to better the world for his growing young family.
# # #