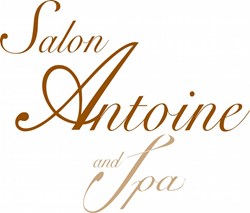 Making our clients look and feel great, that's what we do.
Fairfax, VA (PRWEB) August 27, 2013
Award-winning Fairfax salon and spa, Salon Antoine, has been featured in Northern Virginia Magazine. Northern Virginia Magazine is a nationally-recognized lifestyle periodical that serves as the pulse-point of Northern Virginia, detailing the best of education, leisure, shopping and news in the area.
It's not the first time Salon Antoine has seen the spotlight. It was featured as one of the area's best salons by Washingtonian Magazine as well. With its varied clientele, including famous television personalities and sports stars, and fully-featured service selection, Salon Antoine is widely considered one of the best salons in the DC, Maryland, and Virginia area. Between their styling, grooming, facials and other pampering services, Salon Antoine is committed to the idea of beauty of as a lifestyle.
Owner Antoine Chahine is not fazed by all the attention. "Making our clients look and feel great, that's what we do. It's nice to see ourselves in print-- it reaffirms that we're doing a good job. But we knew that anyway because of the smiling faces and the loyal customers we've seen for years."
That nonchalance does not extend very far. Salon Antoine is run with a passionate attention to detail. Located just off of Lee Highway, entering Salon Antoine is a sumptuous experience in itself. With its continental styling, golden trim and the warm, expansive service from their polished and capable staff, you'll enjoy your complimentary beverage during your short wait for your appointment. Every aspect of the experience shows an attention to detail and a level of care that is rarely seen in our rushed and harried world.
About Salon Antoine
Salon Antoine has been named the top salon in Fairfax, VA and is the salon of choice for numerous Washington, D.C. area celebrities and TV personalities. Their stylists have trained around the world, and specialize in cutting-edge techniques and fashion-forward styles to help every client feel and look their best. Check them out online at http://salonantoine.com or call for an appointment at 703-691-8878.