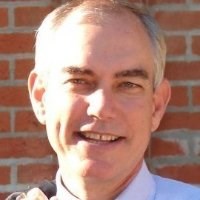 As I talk to client companies, I find (contract staffing) is the perfect service to have in our quiver.
CHICAGO (PRWEB) August 28, 2013
Chris Hawrylewicz is putting more than 25 years of insurance industry experience to work at the recruiting firm General Search and Recruitment (GSR). As the firm's newest Executive Recruiter, Hawrylewicz is leading the expansion of GSR's contract staffing services, according to GSR President Mike McDonough.
"Chris is a natural fit for GSR," McDonough said. "He brings together a combination of character, insurance industry knowledge, and a passion for serving others in the search industry. Chris is a class act and we are fortunate to have him on our team."
Prior to joining Chicago-based GSR, Hawrylewicz worked for some of the most well-known insurance companies, including Allstate and Liberty Mutual. He has worked in a variety of capacities ranging from insurance agent to Senior Vice President of Marketing to National Sales Director.
"In nearly every position, I was charged with bringing in talent," Hawrylewicz said. "It seems like I've always done recruiting, so to do it as a full-time position for a great guy like Mike, it all kind of fell together."
As Hawrylewicz works to develop GSR's contract staffing services, he is noticing the potential for business in that area, particularly in the insurance industry niche they serve. He notes that contract staffing is a win-win proposition for the candidates and the clients. Candidates, especially those who are reaching the "sunset of their careers," enjoy the flexibility that contracting offers. For the insurance companies, contracting allows them to become more nimble in response to the interim needs that are common in the industry.
"In insurance, there can be a lot of short-term needs, particularly when there are catastrophes such as hurricanes and floods," he said. "Insurance companies have to pull people from all across the country when these disasters happen. A lot of times they will call the recently retired. It's all hands on deck because no company has that many people on staff permanently."
Other, less dramatic temporary needs include surges in underwriting demand, rolling out benefits at specific times of the year, and year-end tasks. Beyond that, Hawrylewicz is finding more insurance companies are trying out workers on a contract basis before hiring them as traditional employees to ensure they have the right fit. It also provides a risk-free way for new clients to try out GSR's services.
"As I talk to client companies, I find this is the perfect service to have in our quiver." Hawrylewicz said.
Established in 1980, GSR focuses on every aspect of staffing within the insurance industry. In addition to completing direct hire searches on both a retained and contingent basis, the firm places contractors through the contract staffing back-office services of Top Echelon Contracting, Inc. (TEC) As the employer for the contractors GSR places, TEC handles all of the financial, administrative, and legal aspects of the contract placements, including payroll funding and processing, tax withholdings and filings, employee and client contracts, Workers Compensation, unemployment, employment paperwork, background checks, benefits administration, and more.