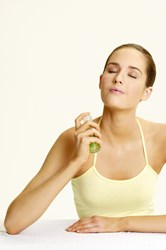 Miami, FL (PRWEB) August 23, 2013
Recent information released by the New York Times shared information on the plight of eczema sufferers, and their summertime skincare troubles. As the article states, many who suffer from eczema find summertime to be an emotional and physiological issue. From breakouts, to the embarrassment of scaly looking outbreaks, it seems eczema has become a rival to acne issues and symptoms plaguing millions. To educate the public on ways to end the discomfort and embarrassment of breakouts, Probiotic Action, best known for their topical probiotics and natural acne remedies shared new tips on caring for eczema during the warmer months.
While many cases of eczema are allergy driven, often breakouts can be caused by reactions to weather, which can be troubling for those looking to enjoy the summer months. Although precautionary medications and topical ointments and sunscreens are often prescribed, recent studies from the American Journal of Pediatrics suggest that using probiotics may help reduce the presence of allergic reactions on the skin. As a leader in using probiotics for acne, Probiotic Action has long been using the power of probiotics to help treat conditions like eczema, rosacea and acne, but now offers advanced skin care tips for those using the power of probiotics to keep their skin condition under control.
Probiotic Action spokesman, Fernando Perez, offer his skin care expertise on ways to help care for eczema while using a topical probiotic, "When using a topical probiotic to help combat the presence of an eczema outbreak, making sure to stay away from products containing alcohols, or other drying agents, will help skin maintain a constant level of hydration on the skin, along with helping maintain a bacterial balance. As always, harsh scrubs or acne chemicals with acids, common in many skin care washes are more likely to do more harm than good to skin. Additionally, everyone, regardless of a skin condition, should use a non-comedogenic sunscreen to care for sensitive skin".
For more information on using probiotics for eczema, the science behind probiotic action, and skin care tips, visit ProbioticAction.com and like them on Facebook for reviews and product updates.
Probiotic Action is an advanced acne treatment that uses Probiotics for acne containing the "good bacteria" that is naturally found on healthy human skin. By using probiotics, Probiotic Action is an effective treatment that restores the normal bacteria content on skin, while battling what causes acne. Probiotic Action will successfully clear skin when used as an adult acne treatment while protecting skin against bad bacteria, free radicals, and pollutants*.
*These statements have not been evaluated by the Food and Drug Administration. Probiotic Action is not intended to diagnose, treat, cure or prevent any disease.