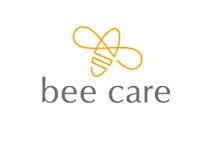 "Honey bees play a vital role in food production in today's global market, and it's important that we remain committed to understanding and protecting an integral link in the agricultural process," said Robyn Kneen, of Bayer's Bee Care Programs.
Research Triangle Park, NC (PRWEB) August 23, 2013
Bayer CropScience, Bridging the Gap and Kansas City Missouri Parks and Recreation celebrated earlier this week the contribution of bees to the Kansas City landscape by planting a pollinator-friendly garden at Lakeside Nature Center in Swope Park. Volunteers transformed a 70x30-foot area of land to now feature year-round blooming trees, plants and flowers, all designed to create a suitable habitat for honey bees.
This collaboration with public, private and nonprofit stakeholders in Kansas City is aimed to raise awareness about the importance of honey bees to the area. During this week's planting, representatives from Bayer's Bee Care Program, Bridging the Gap and the parks and recreation department discussed Bayer's commitment to bee health, the value bees provide to Kansas City's parks and recreational spaces and their importance to our global food supply. More than 20 volunteers were onsite to assist in the planting process, in addition to local bee keepers who provided bees for an observation hive at the garden.
"Bayer has been actively involved in finding solutions to improve honey bee health for more than 25 years," said Robyn Kneen, North America Manager of Bayer's Bee Care Programs. "Honey bees play a vital role in food production in today's global market, and it's important that we remain committed to understanding and protecting an integral link in the agricultural process."
Bee health is accepted by the scientific community to be a complex issue. Research indicates that bees may be dying, not from a single toxin or disease, but rather from a variety of factors that include introduced pests and parasites, microbial diseases, inadequate diet, bee management practices, climate change and loss of genetic diversity.
Bayer is committed to collaboration with Kansas City residents to recognize the importance of protecting pollinators. In the U.S. alone, more than $15 billion of crops are annually pollinated by honey bees. They serve as pollinators for many of the crops that are necessary for feeding a growing population, and their health is essential to meet global food needs.
Bayer CropScience is working in local communities to create pollinator patches as a way to stress the importance of collaboration in support of honey bee health and sustainable agriculture. This Kansas City patch planting follows Bayer's participation in National Pollinator Week (June 17-23), which included hosting employee, community and Congressional events aimed at increasing awareness of the importance of pollinator health.
Bayer's Bee Care Program includes initiatives designed to further bee health research, engagement and discussion and bring Bayer's extensive experience and knowledge in bee health under one platform. Bee Care Program initiatives include:

Bayer is dedicated to crop protection and is committed to environmental stewardship and sustainable agricultural practices, including the protection of beneficial insects such as honey bees. For additional information and background on other sustainability initiatives please visit http://www.bayercropscience.us/our-commitment/bayer-initiatives.
Bayer Bee Care Center Facebook Page:
https://www.facebook.com/BayerBeeCareCenter
Bayer Bee Care Twitter Page:
https://twitter.com/BayerBeeCare
Bayer and the Bayer Cross are registered trademarks of Bayer.
Bayer CropScience is committed to bringing new technology and solutions for agriculture and non-agricultural uses. For questions concerning the availability and use of products, contact a local Bayer CropScience representative, or visit Bayer CropScience online at bayercropscience.us.
###
About Bayer CropScience
Bayer is a global enterprise with core competencies in the fields of health care, agriculture and high-tech materials. This year the company is celebrating 150 years of Bayer – consistent with its mission "Bayer: Science For A Better Life". Bayer CropScience, the subgroup of Bayer AG responsible for the agricultural business, has annual sales of EUR 8,383 million (2012) and is one of the world's leading innovative crop science companies in the areas of seeds, crop protection and non-agricultural pest control. The company offers an outstanding range of products including high value seeds, innovative crop protection solutions based on chemical and biological modes of action as well as an extensive service backup for modern, sustainable agriculture. In the area of non-agricultural applications, Bayer CropScience has a broad portfolio of products and services to control pests from home and garden to forestry applications. The company has a global workforce of 20,800 and is represented in more than 120 countries. This and further news is available at: press.bayercropscience.com.
Contact:
Bayer CropScience Media Hotline, 1-877-879-6162, or
Brittany Julian
Global Prairie
Tel: (216) 453-5710
Email: brittany(dot)julian(at)global-prairie(dot)com
Becca Hogan
Manager of External Communications
Bayer CropScience LP
Tel: (919) 549-2998
Email: becca(dot)hogan(at)bayer(dot)com
USA-BCS-2013-0246
Find more information at bayercropscience.us.
Forward-Looking Statements
This release may contain forward-looking statements based on current assumptions and forecasts made by Bayer Group or subgroup management. Various known and unknown risks, uncertainties and other factors could lead to material differences between the actual future results, financial situation, development or performance of the company and the estimates given here. These factors include those discussed in Bayer's public reports which are available on the Bayer website at bayer.com. The company assumes no liability whatsoever to update these forward-looking statements or to conform them to future events or developments.
(C)2013 Bayer CropScience LP, 2 T.W. Alexander Drive, Research Triangle Park, NC 27709. Always read and follow label instructions. Bayer and the Bayer Cross are trademarks of Bayer. For additional product information call toll-free 1-866-99-BAYER (1-866-992-2937) or visit our website at BayerCropScience.us.