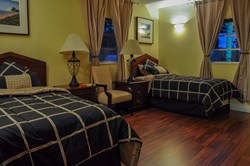 "These new street drugs are sold to someone who never knows what they are putting into their bodies. If you or someone you know gets involved with these street drugs, get immediate help before it's too late, said Rober
Miami, Florida (PRWEB) August 26, 2013
As reported by the Canadian Medical Association (7/8) in their news story titled, Street versions of opioids more potent and dangerous, New street opioids are becoming increasingly abundant on the streets of Canada and the United States. The increase in abuse of opioid drugs such as oxycodone and fentanyl, has led to the illegal manufacture of high powered pills that can cause serious health issues.
It is because new street opioids are untested and unknown, that they can pose unforeseen risks, which can cause injury up to and including death. Harbor Village, located in sunny South Florida, is equipped to help clients receive private drug treatment and recover in an upscale, 24/7 medically supervised, state-of-the art environment. Every client staying at Harbor Village is greeted by luxury accommodations including a beautifully furnished suite complete with satellite television, an acre of scenic outdoor lounge area, salon, spa and massage services, acupuncture treatment, nutritious, gourmet dining and a personalized program designed for each client's specific problem.
According to Street versions of opioids more potent and dangerous, people that use prescription drugs illegally at least know what they're taking. When an addict uses street drugs, the risks are many.
"It's not good in any way for someone to abuse a medically produced opioid analgesic, but it's probably even worse to use something that is illicitly produced," says Benedikt Fischer, director of the Centre for Applied Research in Mental Health and Addiction at Simon Fraser University in Vancouver, British Columbia. "Fentanyl is a very potent drug. Its onset of action is strong and rapid. This is a very risky drug to monkey with."
Matthew Young, senior researcher and policy analyst for the Canadian Centre on Substance Abuse warns about the dangers of these new street drugs. He says, "When a derivative is cooked up in somebody's garage — or some other back-alley facility unlikely to uphold strong quality-assurance standards — the risks increase. The same holds true for any illicitly made knock-off of a legitimate medicine."
"There are so many unknowns," says Young. "People don't know how much to take. They don't know how potent it is. They don't even know what they are taking."
"These new street drugs are manufactured in unknown labs and then sold to someone who never knows what they are putting into their bodies. If you or someone you know gets involved with these street drugs, get immediate help before it's too late, said Robert Niznik, Harbor Village CEO.
For more information, visit: http://harborvillageflorida.com/  or call the 24/7 hotline 1-855-338-6900.
Media Contact: 
Robert Niznik 
Harbor Village 
Miami, FL 
305-999-5728 
robert(at)harborvillageflorida(dot)com