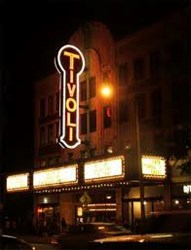 St. Louis, MO (PRWEB) August 23, 2013
The performance will begin promptly at 10:00 am. U-City Family Church is a vibrant and diverse nondenominational church, which serves the St. Louis community. They host services every Sunday which are open for anyone to attend.
Phillips, Craig, and Dean have produced twelve albums in their time together. They have successfully earned eighteen number one radio singles since they were formed in 1995. They have also received nine GMA Dove award nominations for their music. They were formed based on the idea of blending humor with vocal harmony. Once they released "Where Strength Begins" they became relatively well-known in the Christian music scene and have since toured across many different states to perform for both churches and unaffiliated venues. Some of their biggest hits have been "The Heart of Worship" released in 2001, "When God Ran" also released in 2001, and "How Deep The Father's Love" from the same album.
The U-City Family Church was founded by Brent and Rebecca Roam who continue to live a short distance away from the church location. They began the church in September of 2011 with the help and support of the community as well as churches across the nation. Brent is the descendant of a long line of pastors and many of his relatives have planted churches of their own. They serve a diverse group of churchgoing individuals every weekend coming from St. Louis and University City. Starting with a group of around 100 dedicated followers the church has been growing ever since.
The U-City Family Church has always had a connection to music. From the day that they opened The St. Louis Big Band, a horn heavy swing ensemble, has played at their services. Hosting a concert for the community by pairing with Dan Dean of Phillips, Craig, and Dean is a natural progression for them stemming from their love of music and desire to serve those around them. Co-founder Rebecca Roam grew up with musical influences in her life and brings those talents to the church by playing the piano and singing on occasion.
###
About U-City Family Church
U-City Family Church is a vibrant and diverse nondenominational St. Louis Church in the heart of U-City. Worship services are held each Sunday at the Tivoli Theatre, located at 6350 Delmar Boulevard, St. Louis, Missouri. For more information on U-City Church, please call (314)329-8390, email info(at)ucityfamilychurch(dot)com or visit the website at http://www.ucityfamilychurch.com.